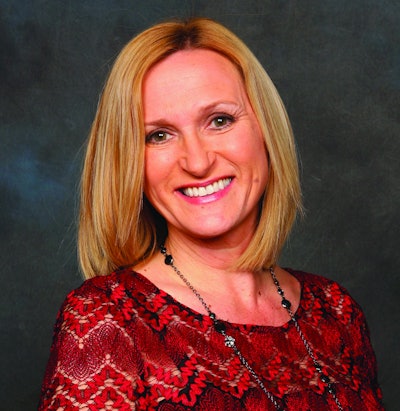 As I make my journey home from the CPA Annual Meeting in San Antonio, I reflect on this past week with a full heart. It has been an absolute pleasure to serve as the president of this association for the last two years and have the opportunity to work so closely with my dear friends on the board.
The 2017 Annual Meeting—our 25th year as an association—was all about honoring where we started and looking forward to where we have yet to go. In thinking about the marriage of the two, no better memories come to mind than the opportunity we had to present Nulogy CEO Jason Tham with the Outstanding Contribution Award for his dedication and service to CPA, and the absolute privilege to induct CPA Board Member Scott Thomas into the Hall of Fame. Scottie has long been a dedicated champion to both our members and to the industry, and I am thrilled he is now the fifth legend in the Hall of Fame.
Other exceptional notables from our recent event include Friday's "Supply Chain Wins in 2017" panel, moderated by Coregistics CEO and CPA Board Member Eric Wilhelm. This highly anticipated panel included Rick McDonald, Vice President Integration – International Division at The Clorox Company, and Steve Weinstein, Global Value Stream Lead (GVSL) for Johnson & Johnson. Both Rick and Steve explored how various supply chain players work together to design a supply chain value that ensures success for everyone.
And we ended the meeting on Saturday with a bang at our popular "Breakfast of Champions CPA Panel," led by Flexible Technologies Vice President of Sales and Marketing Nikki Johnson. A few highlights included panelist Mike Repp, Vice President & General Manager of Bell-Carter Packaging, discussing the financial impact the CPA RFQ process made in his company, and Mary Woodrick, Vice President of Frain Integration, explaining the importance of building relationships within CPA.
Yet even though this year's event was successful, as we indicated in the annual meeting business report, we do not intend to rest on our laurels. The collective voices of the membership have spoken, and they want more. Whether it is more CPA-hosted events, more offerings that are educational, more promotional avenues, or more overall ways for companies to benefit in being a member of CPA—we hear you! By listening to these voices, CPA has already greatly improved and grown the services offered to you, but we aim to rise to the challenge—to continue looking forward—by providing what our members want.
One way we intend to do that is through our new CPA scholarship, created to support packaging education and to raise awareness of packaging as a career choice. This scholarship will pay tribute to founding father of CPA Thomas Bacon. Tom's family and the board worked together to create this legacy in his name. In honor of this industry icon, annual meeting attendees generously donated to increase the fund value to $3,200.
Another exciting way to offer you more is through our recent partnership with The Melville Group, which will produce the next generation CPA Industry Survey Report. During the annual meeting, owner Carl Melville presented an overview of why this report will stand out amongst the noise of the many surveys currently flooding the market. Carl and his team have developed and are currently executing an excellent plan to make this survey the best representing the industry.
Finally, I want to thank you all for the opportunity to serve on our Board and as your president. It has been a pleasure as well as an honor.
CPA President Vicky Smitley is Vice President of Sales, Hearthside Food Solutions.