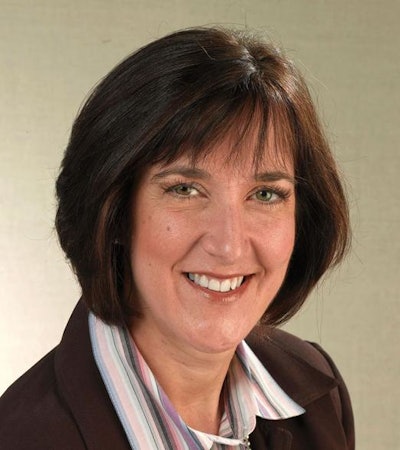 To best respond to that question, I believe it's helpful to put the industry in context, relative to its growth and development.
In this context, I believe we in this industry are at an inflection point. We are emerging from our collective infancy to become something I'd describe as being a collective, gawky teenager. We've been through a lot of growth and development, and we've changed a lot. Sometimes we act like kids, sometimes like grownups and sometimes we're just downright surly. In order to appreciate where we are, it's helpful to examine at our evolution.
The industry started in earnest around the turn of the millennium. Prior to that, the use of external suppliers was a tactical pursuit. Branded marketing companies predominantly used external suppliers on an ad hoc basis, only when they were unable to meet demand for their products via internal resources or to produce the slow-moving "dogs and cats" that didn't make sense to produce internally.
External sourcing became more commonplace as the decade progressed, and companies began to value stream map their supply chains. They realized that most of their value creation was in sales and marketing and R&D/product development, but not production. This was especially true for the many products produced using labor intensive and/or non-proprietary processes —especially as industry trends pointed to greater product fragmentation, line extensions and more frequent changeovers.
Another motivation to pursue external sourcing was the challenge faced achieving return on investment on expensive manufacturing equipment, which may not be fully utilized. For smaller brands or companies with unique production processes, this becomes more challenging.
Johnson and Johnson was the first company to make a significant move toward external manufacturing when it sold most of its domestic consumer production facilities under the leadership of Brian Slobodow, who pioneered this strategy. J&J became the outsourcing leader in the market, and other companies followed by divest manufacturing assets, though none on the scale J&J did.
At first, the industry predominantly had a "make-pack-ship" outsourcing orientation. The supplier was almost exclusively focused on converting raw materials to finished product, and the most common service offered was tolling. Because the services provided were within a relatively narrow band of offerings, there wasn't much of a distinction between the most capable and least capable supplier. Also, most suppliers were regional businesses, and most proprietorships were built by people who were really good at "making stuff." And this is what they did, day in and day out—until the landscape changed.
Branded marketing companies began to view external manufacturing as a strategic activity, and outsourced more and more manufacturing. This led to a changing role for suppliers, who were no longer occasional suppliers to branded marketers; they actually represented the supply chain for their customers in a way most never had before. With this shift came a whole new set of expectations.
Being good at "making stuff" was no longer enough; contract service providers had to develop capabilities in new functional areas. Take, for example, purchasing: More customers wanted turnkey instead of tolling services. In addition, suppliers needed to link with customer's planning systems/processes; undergo more frequent and robust audits; prepare business continuity plans and answer customer concerns about supply chain reliability.
The contract manufacturing/packaging world changed. Suppliers needed to embrace this change if they wanted to be successful in the future. At this point, the industry is still in its infancy, or at best, childhood.
Stay tuned for my next column, in which I will explain how the industry has evolved to where it is today —how today's industry compares to the aforementioned gawky teenager.
Lisa Shambro is executive director of the Foundation for Strategic Sourcing/F4SS. Contact her at lisa.shambro@f4ss.org