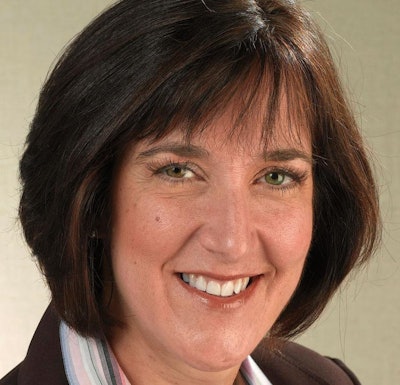 We hear more and more about SRM as the years pass. At first, it was the acronym for Supplier Relationship Management. Increasingly, however, the acronym has come to mean "Strategic Relationship Management."
SRM first emerged as an industry trend when customers began to focus more on the value their suppliers could bring to their organizations. Customers began to segment their supplier bases, most often based on the volume of spend and to some degree risk. These programs were primarily designed to allocate greater resources to what were perceived as the most valuable (biggest) suppliers. This brought improvements in customer/supplier interactions, but it remained a relatively transactional concept.
As the practice grew and matured, and more industry sectors were benefiting from SRM as a more strategic activity, we began to see two trends among leaders in our industry. The first trend is increased curiosity about SRM to understand what it is, what leading practices are, and what benefits leaders find in the practice. The second trend is to benchmark current practices against leaders and take measurable steps to improve.
At F4SS, we have been fortunate to work with Alan Day and his team at London-based procurement and supply chain consultancy State of Flux, which has brought insights to few others have, namely, the ability to quantify tangible benefits of SRM. In its fifth year of annual research, the firm, in its 2013 global SRM report — Six Pillars for Success, surveyed 425 global organizations. Among the findings, the firm identified that SRM leaders enjoy post-contract financial benefits in excess of 6% as well as significant "customer of choice" benefits:
• Suppliers are twice as likely to invest
• Customers are twice as likely to have access to the supplier's "A Team"
• Customers are four times as likely to have first right of refusal to innovation
That last bullet point is the kicker; when customers recognize the value suppliers can bring with innovative ideas, they can leverage the supplier's external capabilities to significantly expand their reach, new product success and speed to market. In short, SRM can help customers leverage their market success to gain a competitive advantage.
Benchmarking SRM maturity
So, how do you get there? Well, the first step is to better understand the components. State of Flux has defined six areas, or pillars, that drive value (See Fig.1).
The firm's annual survey uses these six pillars against which to measure and benchmark the progress of a company or industry sector, and to identify "Leaders" and "Followers" in terms of SRM maturity. In 2013, State of Flux' research indicated the SRM maturity of the Fast Moving Consumer Goods / Consumer Packaged Goods (FMCG/CPG) category as a whole. How did this sector fare?
The good news: Overall, in terms of SRM maturity, this category leads the "Followers" category in every area.
The bad news: It also lags "Leaders" in all categories. The gap is smallest in the area of "Relationship development & culture," and greatest in the area of "Information & technology," where FMCG/CPG supply chains are at nearly the same "maturity" level as followers. In research that included F4SS members, the group lagged a bit behind FMCG/CPG; both are in the same camp relative to Leaders and Followers. In this research, the maturity level for Leaders is based on the top 45 responses; that of Followers is based on the next 185 responses; FMCG/CPG sector maturity is based on 28 responses. (See Fig.2)
What the results mean is that we, as an industry, are not extracting as much value from customer/supplier relationships as we could compared to other industries. Customers who develop their skills and capabilities in this area stand to gain a significant first mover advantage.
One of the big challenges we face is the shift in capabilities required to be successful at SRM compared to the historically valued capabilities of "procurement." Thus, for organizations to be successful, skills will need to migrate from the traditional "reduce costs" approach to the new "create value" methodology. The skills needed to be successful are dramatically different, and successful companies have begun this journey.
I personally believe that we are on the cusp of significant growth and improvement in SRM within our industry. At F4SS we are looking forward to helping the industry grow and develop through the leadership of our TAC — Trust and Collaboration — Team.
Anyone interested in learning more can get in touch with us and/or check out the Supplier Management page of the State of Flux website.
Lisa Shambro is executive director of the Foundation for Strategic Sourcing/F4SS. Contact her at lisa.shambro@f4ss.org.