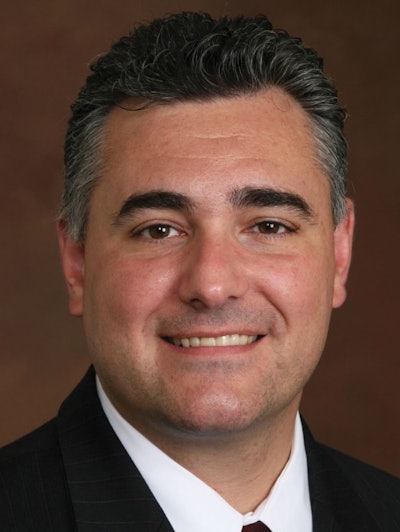 Very often I hear stories within the industry of how the expectations of a customer could not be met as a result of an uncontrolled event, and how it ruined the relationship. I also have heard my fair amount of stories of how a co-packer stretched its capabilities to meet the needs of a customer, and failed as a result.

So, my question is, how can co-packers and their customers both protect themselves while remaining strong partners? The answer: very simply, is by learning as much as you can about your customer or your co-packer, and by doing your part to improve the communication between you.
A contract packager can be defined as a vendor who becomes responsible for managing complex supply chain events by aligning schedules, materials and product to achieve a goal set by its customer. That's a true statement, as far as it goes, and it's how many within the industry view the customer/vendor relationship.

But beneath this cold definition lies a far more emotional relationship, one that rests on truth, respect and honor. Beyond the mechanics of issuing and receiving POs, performing packaging operations and trading cash is the honor of being selected by a customer to receive, produce and ship their product with flawless results. A customer's brand is its reputation to the world, the heartbeat of its company and an embodiment of its identity – sacred to its employees, embraced by the consumer and oxygen to all supply chain companies that support it.

The awesome responsibility that a co-packer accepts by being that brand's bridge to the marketplace must be recognized by both customer and co-packer at all professional levels. If the relationship is not supported by well-defined culture, procedure, competence, ability and capacity, the results can be catastrophic for both parties.

Choosing the correct packaging partner to protect a brand's life and keep the public safe is paramount. A culture of partnership must exist on both sides, sharing the critical mission to act flawlessly –– never making unrealistic demands, never over-promising, never operating with opposing goals.

Very often, prudent customers become comfortable with a co-packer through a series of initial and ongoing audits in the areas of safety, security, quality and –– ever more increasingly –– socially. This examination leads to senior decisions to become partners in business. From that point on, the vendor/customer relationship needs to become intensely aligned, and what has been promised must be performed––on both sides––perfectly and without question.

Working together with a clear understanding of the other's capabilities and constant communication that is pure, open and honest is the key to success. When challenges arise, step back, sit down together, review the options, weigh potential results and make a go or no-go decision together.

There is no magic here. A Hero is one who performs, not one who promises to perform and fails. Understanding the emotions of this industry and critical market deadlines, I have no doubt that every co-packer and customer will find themselves with plenty of unplanned situations requiring decisions. When they come, going beyond the emotions and developing solid plans will protect both companies. The bottom line is that once a co-packer has been chosen by a customer, both must become an extension of the other, never losing track of the one goal they share.

Please continue to support the CPA's initiatives to create platforms and opportunities to align our services with customer demand in an ongoing and ethical support of those that are the reason for our industry.

Joe Jaruszewski can be contacted at jj@mrppackaging.com.