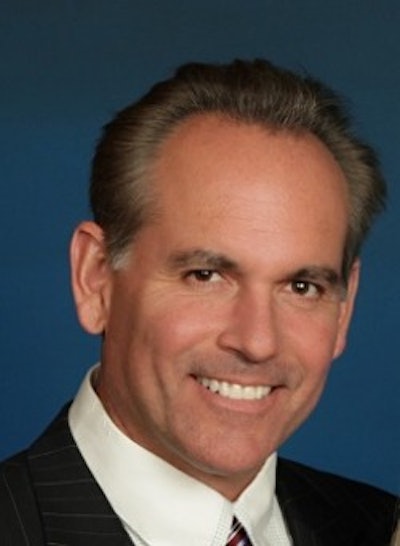 Many of my conversations with fellow members of CPA, The Association for Contract Packaging and Manufacturing have been positive and optimistic. We are now looking forward to meeting in person with the first in-person trade shows on the horizon. It will be good to return to a new normal and gather once again with our industry.
The now-completed CPA Virtual Experience series, which included presentations and panel discussions on important industry topics, has ensured members and the contract packaging and manufacturing (CP/CM) industry remained connected, even though we have not been able to gather in person over the past year. Over 200 people registered for the CPA Virtual Experience series, and anyone registered can still access the recorded sessions. We will be highlighting some of the session outcomes in the next few months.
---
---
The much-anticipated "2021 CPA State of the Industry Report" and the Executive Summary are now officially available. The report been expanded from past years and now features sections on M&A and machinery trends.
The new report is a benchmark study on the state of the CP/CM industry. It includes sections on:
·     Defining the food/Consumer Packaged Goods industry by scope and revenue
·      Industry CAGR 2020-2025 by sector
·      Industry consolidation trends
·      Customer views on the changing marketplace
·      Current labor market and widening talent gap
·      Demographics on size, company age, locations, revenue
·      Sustainability trends…and much more!
As an exclusive member benefit, each CPA member can access the Executive Summary at no cost and the final report at a discounted rate. Data from the report will be featured in several presentations and events over the next few months.
Capitalizing on the success of CPA's Request for Quote (RFQ) tool, global brands now have heightened access to capabilities in both North America and Europe. CPA has joined forces with the European Contract Packaging Association (ECPA) to expand the capabilities of CPA's RFQ tool, allowing global brands one service to find contract packagers and CP/CM partners in the location that works best for them.
Additional value-added benefits continue to be part of the CPA membership package. From legal consultations and M&A advice, to special pricing on freight services and professional workshops, CPA continues to foster important industry relationships to offer our members the most value for their business.
---
---
We look forward to being able to once again interact with members and the entire CP/CM industry now that many show venues are opening up. This year we have three major trade shows on tap, with a few smaller shows/conferences also in the plans. These events give us a chance to promote the industry and our members. No matter the show, our CPA Sourcing Center is always a busy location. Look for us at:
·      SNAXPO: Booth 1510; Aug. 22-24, 2021; Charlotte Convention Center; Charlotte, N.C.
·      Natural Products Expo East 2021: Booth 2079; Sept. 22-25, 2021; Philadelphia Convention Center; Philadelphia
·      PACK EXPO Las Vegas: Booth C1255; Sept. 27-29, 2021; Las Vegas Convention Center; Las Vegas
If you plan to attend the PLMA show in Rosemont, Ill., we are planning to host a reception at the Embassy Suites, Rosemont, after the show on Mon., Nov.15, 2021. The Embassy Suites is just across the street and connected to the Convention Center.
Once again, it is a privilege to be leading such a prestigious and dynamic association. As the association's president and a longtime CPA member, I see a future that's very bright and filled with huge opportunities for CPA.
Rob Reinders is President of Performance Packaging of Nevada.
---
PACK EXPO Las Vegas and Healthcare Packaging EXPO (Sept. 27-29, Las Vegas Convention Center) will reunite the packaging and processing community. With over 1400 exhibitors, no other event in 2021 will bring together a more comprehensive gathering of suppliers offering new products, technologies, and solutions. Attendee registration is now open.