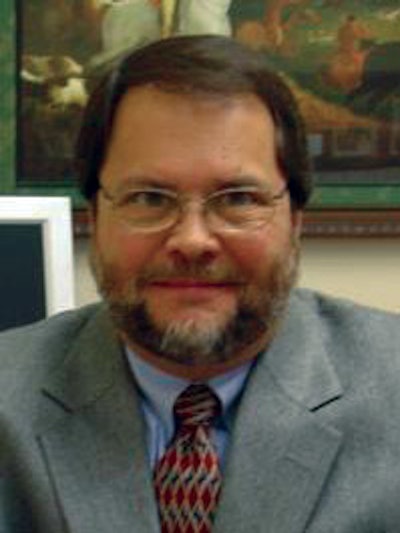 That was the case as I talked with this packaging veteran. He waxed poetic about the future, and as he spoke, I often asked myself, "How come I didn't see that until he mentioned it?"
Change is a topic of every conversation that involves company strategy. You are participating in change, voluntarily or not, and it will remain constant. Yes, the speed at which change is occurring is more rapid than 20 years ago. But if we embrace it, change is not overwhelming.
I would venture to say that many of the changes you embrace whole-heartedly have come faster than you realize. Think about your use of the Internet. Remember back when Bill Gates said Microsoft would not develop products to utilize the Internet because the company didn't see any practical application? Less than a year later, Microsoft reversed itself and announced it was researching a broad spectrum of products for the online market. Try to imagine how you would operate today if the Internet weren't available for just 24 hours!
Find the visionary
So it is with your company. Change will affect it. The question is how you will harness that energy. As change comes in the contract packaging industry, who in your organization is the visionary who can see the options on the landscape five and 10 years out? Often the answer is "we don't have anyone like that." Then get someone who can challenge the status quo!
And speaking of change and challenging the status quo, the Meeting Committee is pleased to announce the Contract Packaging Association's 2008 Annual Meeting will be held April 25-28, 2008 at the Marriott Biscayne Bay Hotel & Marina in Miami, Florida. Watch for program, networking, social, and recreational details at www.contractpackaging.org. The theme for next year's meeting is nautical.
Both program and recreational elements will carry the theme. This venue will offer our members new options and experiences from previous meetings.
When contemplating change within your company, have an inquisitive mind on board. Not only do people who ask questions come up with ideas, but they also stimulate thinking by the rest of the team. Not every idea is a winner and not every winner appears in its winning form. It may need the synergy of a team to become a winning idea. When an idea comes that looks like a winner, how will you know what is a beneficial track for the future or a short-term fad? It is often better to be an early settler than a pioneer, one of my old bosses used to say, because pioneers sometimes get scalped!
If you jumped on the "green" or "sustainability" bandwagon now, would you be a pioneer or an early settler? Are you are experimenting with corn-based plastics and the 100% post consumer paper products that your customers' customers want? Have you determined the value to the customer base of doing so?
In your opinion, do you need a Pacific Rim presence? If yes, would you be a pioneer or early an settler?
In your opinion, when will " the world be flat" in the contract packaging industry? Are you a pioneer or an early settler?
Having read many company mission statements, I often ask why a company would want to "exceed our customer's expectations." If your customer doesn't value you exceeding their expectations, isn't that waste? Is the question too controversial? Think about it.

One benefit of this job is to be able to solicit the thoughts and opinions of this industry's thinkers and leaders. It is invigorating.
Please feel free to share your ideas at jmazelin@contractpackaging.org.
Companies in this article