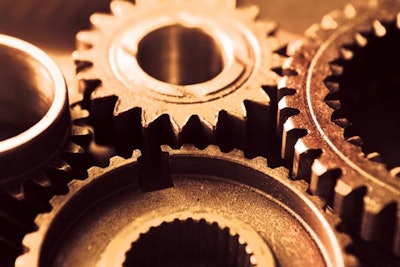 This decision is not just a tactical approach to manufacturing but more likely a very strategic initiative. Your company is embarking on a path that will put your final packaging in the hands of a contract manufacturer. How significant will that be? The contract manufacturer will control your product's appearance and quality as it appears on the retail shelf. How much of your total sales and potential profit will be in its hands, influencing both the first and second moments of truth with consumers for your product?
Given the weight of the decision to outsource, you will want to put processes in place that will provide the strongest chance for a successful venture. At a very top-level assessment let's look at:
• Organizational capability. Does the contract manufacturer possess the facilities, equipment, and organization to meet your current and future needs? What evidence does the company provide to support a track record of successfully providing secondary packaging services? Does the contracted firm's strategic business plan support your objectives?
• Business processes. Are the contractor's processes and IT structure compatible/supportive of your own? How will you transmit your requirements, track financial performance, and record quality performance?
• Organizational culture and compatibility. It is important when selecting a packaging partner that the company's values and culture will fit effortlessly with your organization. Is your organization prepared with the skills and initiative to create a successful relationship?
• Senior management compatibility and interface. The significance of the outsourcing to your total business will determine the need and extent of senior management interface and compatibility with the contract manufacturer. Clearly, the higher the percentage of your business that is performed by a contract manufacturer, the more you will want to increase management compatibility and interface. Senior management interface reinforces the message of the strategic commitment your company is making with the contract manufacturer.
After you have vetted your contract-manufacturing partner, you will want to hit the ground running. Your service contract should clearly state the expectations for key performance indicators (KPIs) you have established. What are your service, cost-control, cost-reduction, quality, and finally, innovation expectations and parameters?
Invariably, you will encounter bumps along the way; misunderstandings, a slip through a crack, a downright screw-up. These bumps will not always be the result of something the contract manufacturer did; they can originate inside your own organization.
The more significant proportion of the contract manufacturer's business you represent, the more motivated the service provider will be to assure you're a satisfied customer. Obviously, the converse applies as well. How important is the contract manufacturer to the success of your business, potential sales, and profit?
Work proactively
Regardless of where you or the service provider falls on this spectrum, you will need to be proactive with the supplier. At a minimum, you will need to identify your contract-manufacturing leader, who will monitor performance and help the contract manufacturer maintain focus on your KPIs. The selection of this individual should be done with some care. Procurement, quality, and manufacturing savvy, as well as a proven track record, should be at the top of your qualifications list.
Next, assess the support team/resources your contract-manufacturing leader will need, such as those regarding service, quality, and finances.
My final suggestion is to be wary of the naysayers in your organization. It is critical to deal swiftly with those who overtly or covertly try to jeopardize your strategy.
The author, John Farren, is a contract packaging/manufacturing industry consultant. He worked for 32 years at the Gillette Co. Contact him at farrenjw@comcast.net.