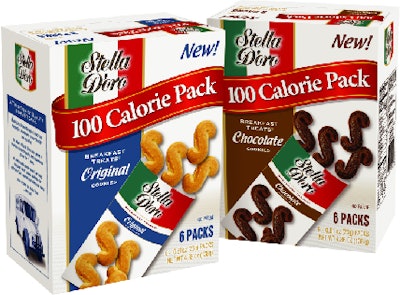 Many consumer packaged goods (CPG) companies that use contract packagers don't fully leverage the capabilities available to them. So says Michael Richmond, co-founder of management consulting company Packaging & Technology Integrated Solutions (PTIS) (www.pti-solutions.com).
Instead, product manufacturers approach co-packer agreements methodically, trading funds for services rendered.
"Contract packaging is a strategic use of a CPG's business, but the CPGs need to use their co-packers to the full extent they can be used," says Richmond, who ought to know. He developed, staffed, and led packaging operations at Kellogg's and Kraft Foods Inc. PTIS has helped many Fortune 500 companies identify contract packaging capabilities and solutions, and also has consulted for leading contract packagers.
Want to get results like that? Richmond and others say CPG companies need to start thinking more proactively about the co-packer relationship. They offer these guiding principles:
• Draw up a strategic plan that details specific job duties the co-packer will perform. The plan should cover areas such as logistics, materials sourcing, packaging research and development, and sustainability components.
• Seek a co-packer that can meet or exceed points on that plan. An innovative packager already is prepared with a number of tactics to meet these concerns, and it should be able to offer further suggestions and best practices of its own.
• Ask the right questions during qualifying interviews to come away satisfied that a prospective co-packer will address issues with your packaging before you realize you have them.
• Request a detailed explanation from a co-packer you might hire about their model to deliver packaged goods less expensively and more strategically to retailers.
"A successful co-packer doesn't just ask the customer what to do, perform the duty, and hand back the job," Richmond says. "A large portion of value a packager brings to its customer isn't found on a co-packer's list of services."
Some leading thinkers in contract packaging outlined four steps that, if followed, can help CPG companies succeed with those principles.
1. Institute cost controls
You may enter into negotiations with a contract packager to package your products already having considerations such as the packaging methods, materials, and design established. That approach may not always give you the best value from co-packing services.
A better alternative might be to present your intentions to co-packers that want your business and implore them to suggest options you hadn't considered. This free flow of ideas gets a dialogue going, and you just may find other solutions that also meet your needs, but are more mindful of your budget. In a productive relationship, a co-packer and CPG company work together to assure that all requirements are understood so expectations can be met.
Market Resource Packaging (www.mrppackaging.com), Cranbury, NJ, is one contract packager that has implemented a number of internal practices intended to offer customers services that exceed the original job agreement. Often, MRP will suggest alternatives not originally conceived by customers.
"We can't live in an enclosed world and have your customers feed you hand to mouth," says Joseph Jaruszewski, president and chief operations officer at Market Resource Packaging.
Cross-functional polling: MRP's first tactic: Employees are polled across all departments and asked for advice on streamlining job costs for a particular project. Jaruszewski implements the advice and passes the savings back to the customer.
"In order to be a total solutions provider, that doesn't just happen in the sales room or when quoting a job," he says. "That kind of thing happens on the production floor. Perhaps an alert employee realizes that making a tray fold with an auto-bottom wouldn't require six more people on the line.
"You have to accept advice from your own environment, like the line workers and your shipping manager, who says that if the pallet pattern would change, it would enable you to put 40 more cases on a pallet and have a huge impact on cost savings."
But on both sides of the co-packing relationship, it is agreed that employees need to be told to think beyond what's written in the contract. The best chance for improvements "above and beyond the call" occurs when they're free to provide input.
Bill Griswold, quality manager for external manufacturing at Alberto-Culver Co., said as much during the recent CP 07 conference in Chicago, IL.
"There are more consolidations and capabilities of what contract packagers can do instead of just the primary blend and fill, shrink fill, and putting a label on the package," says Griswold, who has been in the industry for 17 years. "Where I see contract packaging going industry-wide is more one-stop shopping, with more logistics involved whether there is more of an all-encompassing one-stop shop, and contract packagers keep an eye on your distribution center just to minimize your cost in handling."
A co-packer is helpful in controlling costs because purchasing managers and contract-packaging managers don't always have up-to-the-minute information on materials, assembly costs, or even the latest packaging trends.
Hybrid as an alternative: "Depending on the situation, we will have a hybrid where, depending on the commodity, our contract packaging partner may be able to leverage better pricing or terms than we can," Griswold says.
Adds Jaruszewski, "A lot of times a customer will raise an eyebrow and say, 'You can do that?' And we say 'Yes of course.' Now we're doing printed bundle wrap, and we show them how that can be used to group products together. So, there's no need for a carton, in many instances."
Jaruszewski lays out one often overlooked area in contracts in which little changes can keep costs in check—assembly. Purchasing managers, he says, need to consider that seemingly inexpensive packaging concepts may include greater-than-expected assembly costs.
"You don't want to buy an inexpensive package that's expensive to assemble, or vice versa," Jaruszewski says. "We take a look at our existing equipment, materials to be purchased, and what the customer is looking to accomplish. When you combine all three, you'll hopefully come up with something the customer has never thought of before."
He offers the following example. When shrink-wrapped, two-pack bottles are displayed in retail stores, each bottle generally contains its own UPC code. Either code can be scanned at point-of-sale. What if you had access to a labeler that could affix a single UPC code on a shrink band that bounds the bottles?
2. Leverage research and development capabilities
To optimize the relationship, CPG companies should seek out contract packagers that offer in-house or contracted design and formulation services, Richmond says. A few co-packers recently have begun offering packaging R&D services, and they can be invaluable in creating package designs that maximize sales impact and strengthen brand value.
The deal is not unsealable if a co-packer doesn't offer design and R&D services in its facilities. Many packers contract with brand identity and package design firms on specific projects to save the costs of maintaining an R&D staff on-site. Richmond says these subcontractor relationships are effective in creating stellar designs that are assured of working on the co-packer's production lines.
Co-packers like Tender Corp. (www.tendercorp.com) also maintain or contract with R&D labs that can provide valuable sources of product formulation and manufacturing. Such facilities take those services off-site for CPG companies, says Jason Cartwright, Tender Corp. president.
3. Streamline logistics operations
The innovative CPG company seeks to reduce shipping costs while also broadening product distribution. A co-packer with the capability to ship products from multiple sites across the nation, rather than from one main warehouse, can be of tremendous logistical value to a consumer products company with national reach, Richmond says.
"What happens a lot of times is a co-packer maintains one main location," Richmond explains. "So if a CPG company wanted to roll something out not only on the East Coast, but in the South and West, you should look for a co-packer that has relationships across the country."
On the flipside of the coin, with today's emphasis on just-in-time delivery and shorter lifecycles that demand faster time to market than ever, co-packers should look to forge relationships with shipping partners across the country, Richmond advises. These kinds of partnerships not only slash shipping and distribution costs, but also reduce a product's environmental "footprint." Shipping from multiple U.S. locations, rather than a centralized manufacturing plant, reduces truck emissions (greenhouse gases), for example.
4. Know who is up-to-date
Innovative co-packers are on the lookout for the latest packaging materials and equipment capable of producing the latest packaging trends. Purchasing managers and managers of contract packaging at CPG companies can be an invaluable asset to their marketers and brand managers tracking which co-packers are keeping pace with technological advancements, and seeking them out. Packaging is becoming an indispensable strategy for improving sales, and brand marketers have the best chance of getting the package designs they need to win the battle on shelf if the innovative ideas that are approved in package creation can actually work on a production line and through distribution.
Co-packers that are adept at trend forecasting often are among the front-runners with the right equipment to meet current needs on shelf. Joe Conti, marketing manager at Superior Pack Group (www.superiorpackgroup.com), notes the trend of individually wrapped, 100-calorie pack cookies and crackers. The co-packer, foreseeing the portion-control trend in the snack aisle, secured the right cartoning equipment and the right packaging materials to meet the demand it had forecast.
"Everybody out there is trying to copy what somebody else puts on the market," Conti says. "But you don't have to reinvent the wheel, because we have state-of-the-art equipment to replicate everything that's out there."
Ask penetrating questions: Jaruszewski advises CPG companies to look for co-packers that understand where and how to innovate throughout package development, from all perspectives. They should ask prospective packagers what machines their company has available, inquire about machine capabilities, and list new machines and capabilities that will be available in the future.
"Otherwise, the co-packer grows stagnant, with his head down in his own little world," Jaruszewski says. External packaging managers, he adds, "need to follow trends, like for bundle packaging, otherwise you won't be looked on as an expert."
Jaruszewski also offers advice to co-packers looking to close the innovation gap with their customers.
"Innovation is something that I think you receive when you walk the street," he says. "It's important to attend as many trade shows as possible and read trade publications not only within the packaging realm, but also those of your customers. Get involved in association meetings and understand today that customers are coming and asking companies to perform more than they ever have in the past."
CPG companies, on the other hand, should resist getting too comfortable with any contract packager, Richmond cautions. If things grow stale, actively seek innovative co-packers, even if it means sacrificing present packaging agreements.
"Contract packaging needs to be strategic across the value chain," Richmond says, "and CPG companies need to continue to look for opportunities through the contract-packaging infrastructure." [CP]
The author, Jean Thilmany, is based in
St. Paul, MN. Contact her at thilmanyj@yahoo.com.
Companies in this article
Videos from Universal Labeling Systems, Inc.