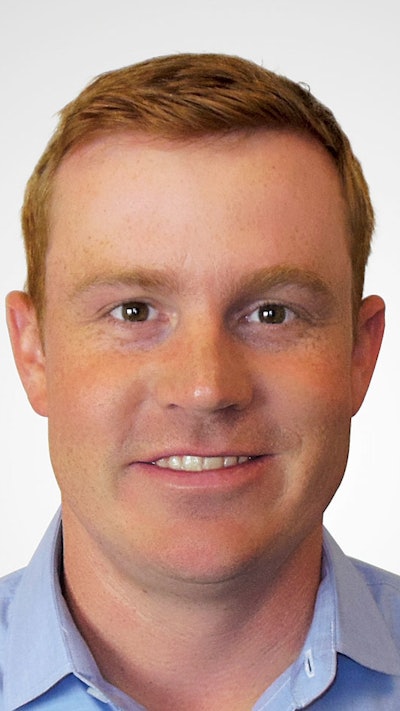 I'm lucky and relieved to have an extremely mild case (thanks booster), likely the vaccine-defying Omicron variant, but it's still pretty dreary around here.
Even so, I can't help but feel optimistic about the coming year. Things are really looking up in the U.S. for both packagers and their suppliers, as the cover of this magazine indicates. I'm not just waking up to this feeling, either. At PMMI's Annual Meeting this past November, Alan Beaulieu, president of ITR Economics said he was highly optimistic about the U.S.'s near and long-term economic future, particularly as it pertains to packaging.
"Manufacturing in this nation is strong. It's vibrant," Beaulieu says. "We are going to see manufacturing continue to grow and forecast record levels of output in this country in about a year."
He emphasized that while a global pandemic roiled markets with uncertainty, CPGs and their OEM and materials suppliers have weathered the storm well, and that some of the worrying around supply chains has been overwrought. We're still on and will continue to be on, through most of 2022, the lucrative side of the four-year cycle. Because of government stimulus and consumer spending, the supply chain issue, Beaulieu says, is not a result of companies falling behind in the production of goods. Instead, consumers bought more and continue to buy more than they previously did. As the stimulus and unemployment checks dry up, the supply chain will stabilize.
"This is a demand problem, not a supply chain problem," he said. "As demand eases, you see the supply chain delivering more, then all of a sudden, the situation works its way out, and prices will reflect that [with lowering inflation]."
Right on cue for this column, a January 4 article penned by Lucia Mutikani for Reuters Business News titled "U.S. manufacturing catches breath; supply logjam starting to break up," had this to say: "U.S. manufacturing activity slowed in December amid a cooling in demand for goods, but supply constraints are starting to ease and a measure of prices paid for inputs by factories fell by the most in a decade. The Institute for Supply Management (ISM) survey on Tuesday [January 4] also suggested some improvement in labor supply, with a gauge of factory employment rising to an eight-month high."
Speaking of supply chains, I recently caught a segment on American Public Media's Marketplace (check out PW's segment on the show) about Atlanta-based PMMI Member Veritiv, relating supply chains that are primarily within the U.S. are healthy.
"Our phones have been ringing off the hook with customers saying, 'I can't get the packaging I need for my holiday orders.' So we've been really active around that recently," Dan Calderwood, a SVP at Veritiv told Marketplace producer Nancy Marshall-Genzer, mentioning that sales were up about 11% through the third quarter of 2021. Things are looking up.
Welcome
Packaging World

Features Editor Natalie Craig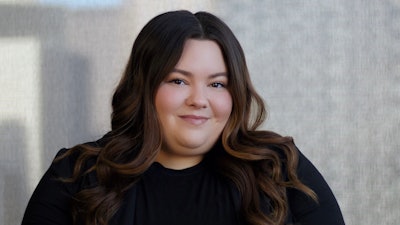 Last month this column space was used by my predecessor Pat Reynolds to bid farewell, though we haven't heard the last of him. Even with Pat's departure, a new reason to be optimistic at Packaging World is that we're bringing quickly emerging talent into the fold. And Natalie Craig is no stranger to packaging. She spent the last six years reporting on the latest technologies and business issues for packaging and processing machine builders at OEM Magazine, where PW Senior Editor Anne Marie Mohan and I worked closely with her.
"I am thrilled to join Packaging World," she says. "I can't wait to start reporting on the latest packaging materials and designs while continuing to field stories about controls, equipment, and the very things that keep this industry moving forward at a time where innovation is essential."
Natalie will be Features Editor here at PW and Editor of CONTRACT Manufacturing and Packaging. And here's a kicker. In 2020, Natalie was recognized by FOLIO: as one of the Top Women in Media. Hey, I'd say things are looking up indeed.