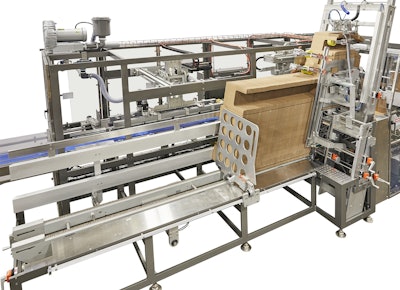 Operators are able to load cartons more efficiently and safely, especially when working on contract packaging and high-production CPG packaging lines with the low-profile carton and case magazine.
The machine features an ergonomic design that eliminates that need to reach-up or use a ladder to load cartons or cases, and ultimately improves worker safety. After cartons or cases are manually loaded into the magazine—now conveniently placed at waist-level—the machine automatically loads the cartons and cases into the feeder. This eliminates the need to repeatedly reach-up or carry heavier cartons and cases on a ladder, up into the feeder like traditional machines.
The low-profile carton and case magazine improves efficiency since it can be loaded and operated with one worker. In addition, cartons and cases can be quickly reloaded while the machine is running, ensuring consistent and continuous production.
Companies in this article
Videos from PMI KYOTO Packaging Systems