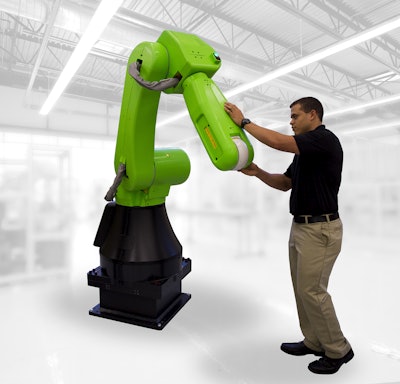 Replacing manual palletizing, this automated solution improves productivity while reducing labor costs and the injuries associated with heavy lifting and repetitive motion.

For life science companies working to comply with e-pedigree serialization and track-and-trace initiatives, MGS can supply a fully serialized integrated packaging line. Aggregated child-parent-grandparent relationships of serial numbers can be created from primary packages to secondary packages to pallet loads.

Anchored by Fanuc's new CR-35ia collaborative robot, MGS adds value with applications expertise, programming capabilities, end effector tooling and integration services that encompass secondary packaging and end-of-line solutions.
Companies in this article