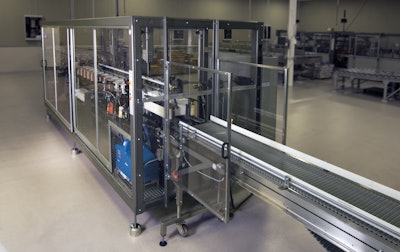 Machine features:
Small footprint continuous motion equipment
Multi-diameter/height products
2-packs to 12-packs in most containers
Powered overhead
Right/left hand carton controls and ergonomic waist-high carton loading
No-tool, quick and repeatable changeovers
Market proven segment wheel feeder
Text fault display
High-volume air assist carton opening
Speed range: 70 packs/min. sustained, 85 packs/min. surge
Companies in this article
Videos from Graphic Packaging Intl.