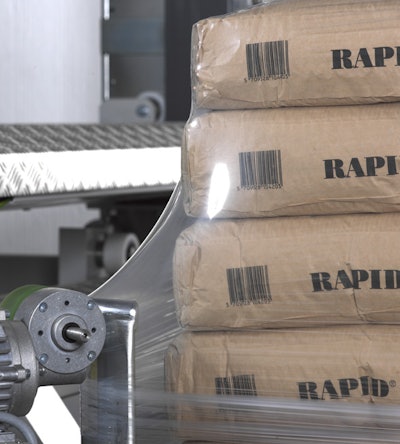 The unwind system gathers film at the corners and unwinds it as the film is placed over the load, Users can also safely incorporate up to 25% lighter film gauges without compromising load integrity.

The system provides 5-sided waterproof protection for outdoor storage and eliminates the need for tarping when shipping on flatbed trucks. Coupled with the Unwind System, customers improve their overall load integrity while simultaneously reducing packaging costs.

The Unwind System comes standard on all Lachenmeier stretch hood machines.
Companies in this article