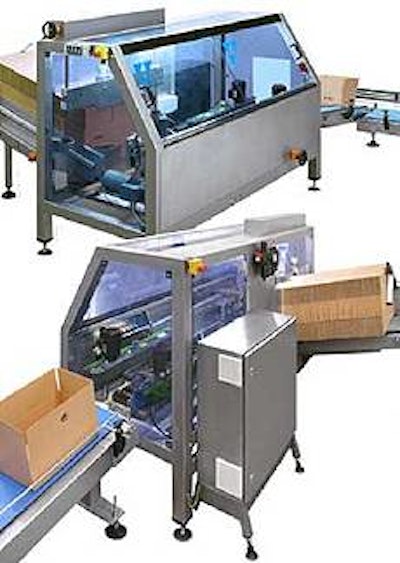 Each adjustment is motorized and is automated through the PLC, using encoders for positioning. For each case size, the adjustments are stored in a separate recipe. With a simple touch of the button, the erector changes to the case size specified by the operator. The BluePrint Automation CE is available in two configurations (right angle or inline).
Saves labor
Provides 100% consistency in changeover
Eliminates costly "tune-in" period after each case size change
Speed: Up to 15 cases per minute
Minimum Case Size: 9.85" x 6.3" x 6.9"
Maximum Case Size: 23.6" x 15.75" x 25.6"
Companies in this article