Right angle bundler
Great Lakes (Chicago, IL) has introduced the 708E compact right angle bundling system. Automatic machine can collate and sleeve wrap grouped or stacked packages at speeds to 20 bundles/min using 27" wide film.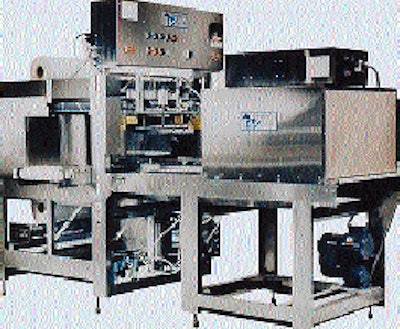 A hot knife sealing system provides consistent seals. Can be operated either hydraulically or pneumatically.
Playbook: Flexible Pack
Learn tips for success as you explore bagging, pouching & wrapping equipment.
Download Now
New Labeling Playbook
Read tips for purchasing labeling equipment & considerations for your most successful labeling project ever.
Read More