Central Products: Case sealer
Central Products' (Neenah, WI) CP-922 seals tops and bottoms of cases with pressure-sensitive tape at speeds to 900 cpm. Locking oil-less air cylinders and a random flap folder automatically center and close cases.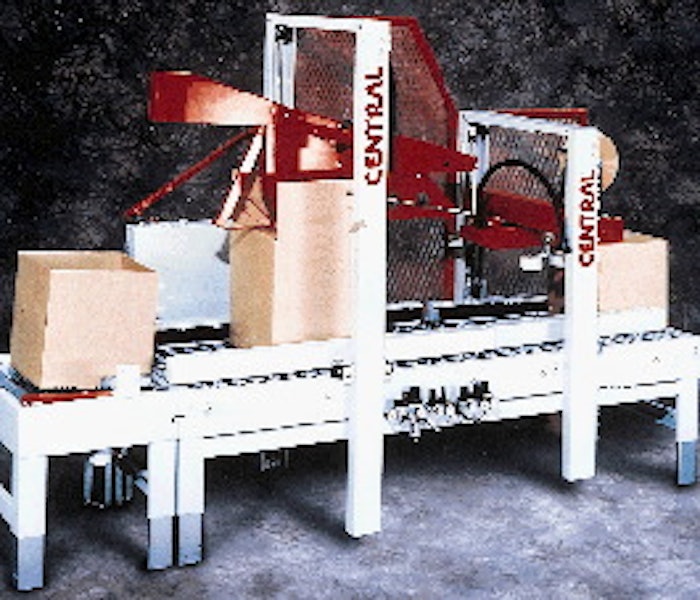 Tape heads that pop out when tape rolls need to be replaced minimize downtime for changeover.