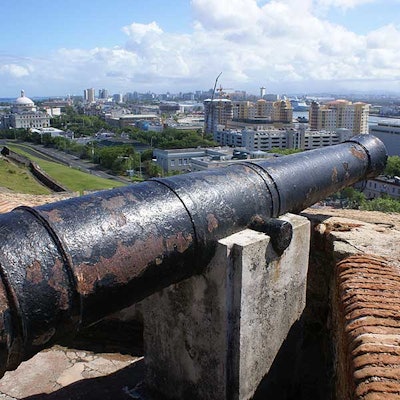 Task some forward-thinking packaging machinery builders and automation suppliers with making pharmaceutical packaging more efficient, and what do you get? If you ask Z Automation, Packaging Machinery International, Moriah Engineering Solutions, Goodman Packaging Equipment, GE Industrial Systems and ELAU you get PELS.
PELS stands for Packaging End-of-Line Solutions. PELS arose from pharmaceutical packagers seeking ways to streamline their TCO in secondary and tertiary packaging operations. They see best practices and best-of-breed, multi-vendor integration as the solution.
That's what PELS is all about. And it will be the subject of a working session during the 2007 Interphex Puerto Rico conference and exhibition on Friday, February 2, from 11:30 am to 1 pm, Meeting Room 104C at the Puerto Rico Convention Center in San Juan, to be held in Schneider Electric's function room. For more information and to register to attend,
click here
. Admission and luncheon for qualified members of the pharmaceutical industry are free, but registration is required.
Defining the issues
The issues crystallized at a PELS briefing in December attended by managers from Pfizer, Merck, Johnson & Johnson and other pharma manufacturers with major installations in Puerto Rico. PELS spokesperson Zorn Momich, president of Z Automation, explained PELS as a coordinated effort on the part of packaging machinery suppliers to provide documentation, training, certification, validation and line integration in a cost-effective, simple, responsive and turnkey offer that plays well with the installed automation base.
These very same issues emerged as priorities in the ensuing panel discussion. As a result, attendees urged the PELS group to come back a month later at Interphex to address a larger cross-section of the island's pharma community.
Direction is consistent with industry trends
There are two equally viable ways to deliver on this requirement. One is a single source supplier and the other is a multi-vendor alliance in which the suppliers participate with an entrepreneurial approach – a sense of teamwork.
The latter approach is precisely what the Packaging Machinery Manufacturers' Institute (PMMI) proposes in its new MachinePLUS initiative. This message will be delivered at the Interphex meeting by incoming PMMI vice chair Randy Spahr, who, as vice president of PELS partner company Packaging Machinery International, is practicing what he is preaching.
MachinePLUS, introduced at PMMI's annual meeting, is a business strategy that encourages member companies to add value beyond the machinery itself to gain a competitive edge on a global basis. The five principles are to anticipate customer needs, deliver innovation, engage in strategic alliances, embrace value and communicate that value. Clearly, the PELS initiative qualifies an all counts.
The group also derives solutions to the issues of consistent training, documentation and certification from other PMMI initiatives. These include Tech Talks, PackSafe and the Certified Training initiative with which Goodman Vice President Sales & Marketing Bruce Larson is deeply involved as Chair of PMMI's Education Committee.
(Editor's note: when considering the payback for volunteer work in your industry associations, don't discount a very tangible first mover advantage by being there to understand and embrace strategic trends!)
PELS draws on proven pharma solutions
All the PELS participating companies are proven performers in the pharmaceutical industry.
GE Proficy and iFIX systems have a large installed base, as do ELAU's PacDrive automation systems. Moriah is a well established systems integrator in Puerto Rico, and Schneider Electric supports the manufacturing infrastructure with a broad range of electrical products.
Z Automation, Packaging Machines International and Goodman Packaging Equipment have collaborated on a range of cartoning, case packing and wrapping lines. They exploit not only their respective technical expertise, but also their geographic proximity and central location in the Chicago area to efficiently integrate and test packaging lines under one roof.
For more information
For information on attending the PELS Interphex meeting,
click here
.
For information on these organizations click:
www.elau.com
GE Industrial Systems, makers of iFIX and Proficy
www.goodmanpkg.com
www.moriahpr.com
www.pmi-intl.com
www.pmmi.org
Schneider Electric
www.zautomation.com
Companies in this article