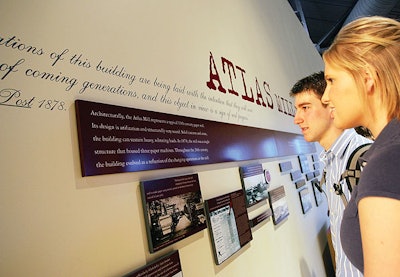 The Fox River is famous for having more mills along its waterway than any other in the world, says Val Wylie, executive director.
Although many of the exhibits relate to paper- and tissue-making—including the opportunity for visitors to make their own sheet of paper—displays of products made at the mill include overwrap for frozen food packages.
The Center is also home to the Paper Industry Hall of Fame, with an interactive computer displaying biographies of all 64 inductees, including Morris Kuchenbecker, a package design engineer for James River Corp., and George Kress, founder of Green Bay Packaging, points out Carrie Feld, curator/archivist.
A formal grand opening of the Center took place in late March.
Companies in this article