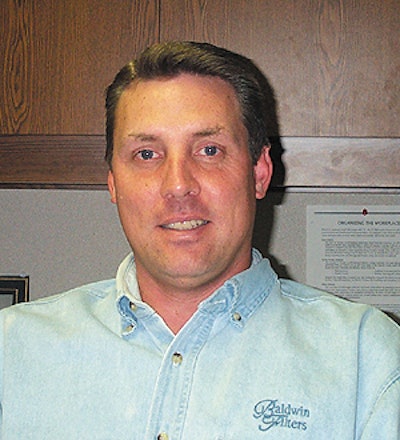 PW: What are vendor relationships like these days?
Jorgenson: Our corrugated supplier was very helpful recently in redesigning a shipper. Originally it was designed with a tear strip to make for easier opening. But customers didn't like that it lost a lot of its structural integrity once it was opened. With help from our corrugated supplier, we were able to come up with a corrugated shipper that's perforated for ease of opening yet retains structural integrity as filters are pulled from it. And it still works on our automatic case packer.
PW: Has the weakened economy brought any changes to the way you deal with vendors?
Jorgenson: Well, cost containment has been identified as a key issue in the coming year. So even where some long-standing supplier relationships on the materials side are concerned, we're putting all that business out to bid. Make no mistake, quality packaging materials do help us sell our product. But should a carton, for example, represent ten percent of the cost of the product? That may be a bit hard to justify. And it's not that cost hasn't always been a concern. It's just that certain internal restructuring has put us in a position to consolidate some of our buying when it comes to materials like folding cartons. Maybe we can buy a smaller variety of carton types and then individualize them as we need to with variable information we print here in-house.
PW: Do you interact with vendors via reverse auctions on the Web?
Jorgenson: Our purchasing folks have tried some of that, but I don't think reverse auctions have been all that successful.
PW: What machinery vendors will you contact in the near future?
Jorgenson: Wrapping and or bagging more of our filters is something I'm looking at very closely. Right now we put a lot of our filters into premade bags with no carton and then the bagged product goes into a corrugated case. Shrinkwrapping would be more cost effective, we think, and that's the equipment we'll be looking at. We do it as a team. A manufacturing engineer joins with someone from finance and someone from packaging to form a cross-functional team to pursue a number of avenues. —PR