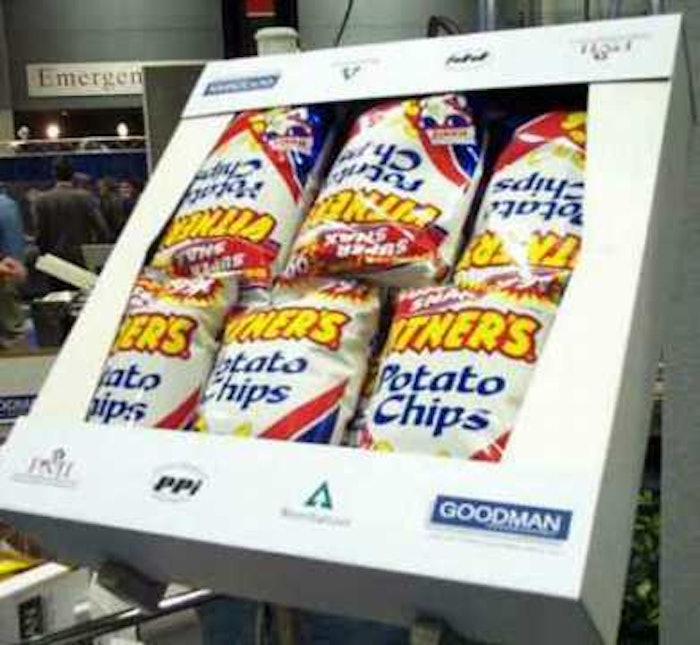 The case, currently being tested by Chicago-based snack maker based C.J. Vitner, was spotted at the booth of Goodman Packaging (Lake Forest, IL) whose Universal Packer can case-pack up to 150 packages/min depending on package size.
The corrugated box is said to be more economical than a conventional box (even with shrink wrapping) since it doesn't use as much corrugated, as the top of the case is mostly open.
The case also acts as a display tray once the shrink-wrapped film is removed. The white corrugated box from Weyerhaeuser (Federal Way, WA) is strong enough for stacking, yet it can be "snapped open" into a display tray.
The box is shrink-wrapped with a 2-mil polyethylene shrink film from Delta on a Model SIC-30 sleevewrapper from Packaging Machines Intl. (Elk Grove Village, IL), which was introduced and running at the PMI booth. This compact sleevewrapper can wrap 30 trays/min, depending on package size.
Companies in this article