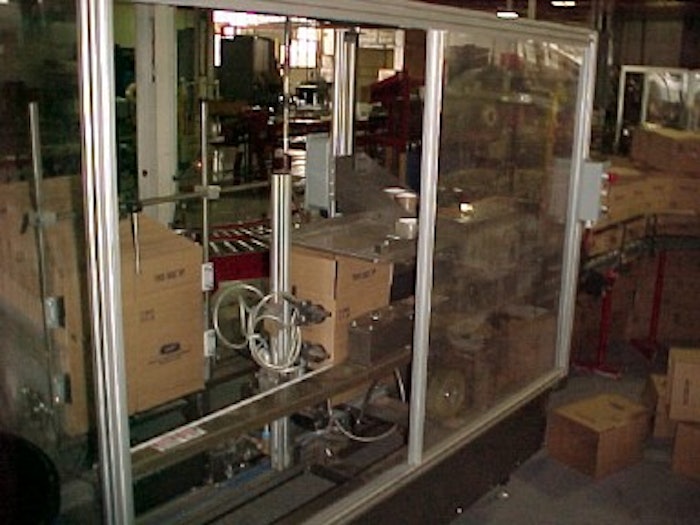 "We wanted to provide a more uniform, consistent carton," says Pandora's Robyn Williams-Greear. "We also wanted to decrease the occurrence of cumulative trauma disorders and ergonomic worker's compensation claims."
Before the installations in Jan. '01, employees were erecting cartons by hand, which proved to be labor intensive. The $75ꯠ investment in the erectors saved the company nearly $60ꯠ in labor costs the first year and nearly $134ꯠ each year thereafter. According to Williams-Greear, there has also been a major decrease in worker's compensation claims.
The Model 9000 case erector features microprocessor controls and components that fully automate case erecting, bottom flap folding, and sealing functions. A steel swing arm and steel vacuum cup bars assists the machine to open the knocked-down case and fold and seal the bottom flaps closed.
Primarily packaging automotive fluids, the case erector erects rectangular- and square-shaped cartons at up to 15 cases/min. Maximum case width is 10"; height is 20".
Companies in this article