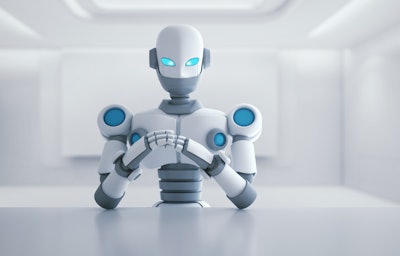 Scott Freeman, TES (Technical Engineering Services) Manager, BASF:
"Do your homework and really lean on other's experiences to learn what successes or pitfalls they may have had in the past. And utilize that experience where it's available. Not everyone is willing to share information, but there are a lot of people who are.
"Another thing I found very, very helpful is working with a good engineering/integration partner. There are good companies out there that might not be the most well-known at this point compared to some other groups, but they're out there, and a lot of people [packagers] might be willing to let you know how good a job they've done. These integrators have a lot of good resources and experience with different equipment and can help you make good decisions. "If you are interviewing these companies, try to understand where their ties are [to equipment manufacturers]. Sometimes you have to watch out. Are they trying to market a certain line of equipment, or are they there just to design and install packaging lines in general?"
Jim Ruhlman, Executive Vice President, Michigan Sugar Company:
"Partner with a company whose product offering is robust, where customer service is at the top of their core values, and they have a willingness to work on customized solutions.
"When you look at a vendor and you look at their product offerings, it's one thing to have good equipment, but customer service for us is critically important and so are customized solutions or tweaks to that equipment along the way."
Eric Brinkworth, Vice President – Operations, Ste Michelle Wine Estates:
"Do your homework. Make sure you get a reputable company that knows how to design robotic systems. The other thing is, I don't think it's as simple to use robots as people think, where you just buy them, it's turnkey, and you really don't have to do anything. It takes a different skillset to set up and operate, and you still have to maintain it. So you have a learning function that may be different than for other mechanical systems."
Abhijit Choudhury, Project Engineer – Filling and Packaging, Campbell Soup:
"Having an electrician with a bent toward PLC programming on the payroll is a huge plus.
Robots are very simple until they don't run. With a traditional machine, if something goes wrong, you can figure it out, just by walking through a fishbone diagram and doing things like that. A normal operator running that machine can fix it day in, day out. But with robots, you can't do much. If they're not working, they're not working, and it has to be something like the sensor going wrong and that sensor not feeding the information back to a PLC. So you need to have someone who specializes in troubleshooting robotics, and especially on the program side of it, on the payroll, and that person should be there for all three shifts. So training is extremely key."
Jacob McCaa, General Manager, Jakov Dulcich & Sons:
"From my perspective working for a table grape company, if you want to do robotics for table grapes, for example, I would just make sure you have a plan and a desired outcome you want and then find that. We went through several different companies because we knew exactly what we wanted, and we found one that could accommodate that. At times it felt frustrating because we wanted to find them right away. So I would say be patient, have a plan, and don't be afraid to execute the plan once you have it.
"In terms of researching options, it was difficult because there's so much automation out there now, it was hard to decipher exactly what would work for our specific application. I would search a ton of different technologies and companies online. I would just type in 'robotic palletizers.' I would look for packaging that looked similar to ours or cases that looked similar to ours that I thought, 'Okay, if they know how to do that, then they should be able to do ours.' But, when we found the PACK EXPO Las Vegas trade show, that was the main resource because I was able to visit all of the technology companies and get information from all of them in two days."
Read the full article, "Packagers Realize ROI with Robotics," here.