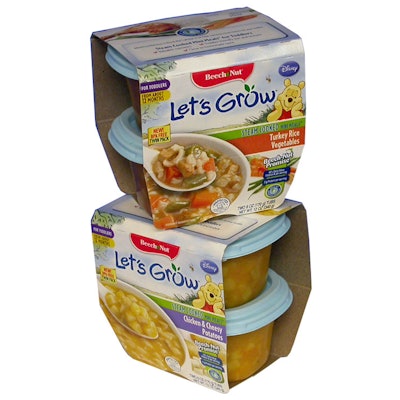 The solution was custom-designed sleever equipment from Graphic Packaging Intl. that wraps two plastic food tubs at high speeds. Paperboard sleeves for the products are produced at GPI's carton manufacturing plant in Valley Forge, PA. With one company responsible for the sleever machinery as well as the paperboard sleeve, Beech-Nut gains greater accountability plus improved efficiency in both production and pricing.
Not much information about the primary packaging is available from Beech-Nut, a subsidiary of Hero, the international Consumer Packaged Goods company based in Switzerland. But it's interesting to see that copy on the paperboard sleeve touts the fact that these containers are "BPA free."
Companies in this article
Videos from Graphic Packaging Intl.