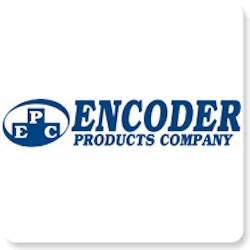 Encoder Products Company (EPC), a designer and manufacturer of motion sensing devices, has introduced an addition to their line of linear measurement systems. With EPC's addition, customers should get a spring-loaded mounting bracket combined with a choice of measuring wheel. Then they select the encoder to meet their application requirements.
Designed with up to 10 lbs of adjustable spring tension, this spring-loaded mounting bracket is made to fit 2.5" shafted encoders with servo mounts, and 58 mm shafted encoders with clamping flanges. The bracket works with the following EPC encoders:
Programmable incremental Model 25SP
Model A58SE absolute encoder with either EtherCAT or PROFINET communication protocol
Model A25SB absolute encoder with either CANopen or SSI communication protocol
Measuring wheels are available in urethane, knurled aluminum, hard anodized aluminum, or rubber insert.
"This linear measurement system gives customers the flexibility of programmable options with their encoders. The Model 25SP, in conjunction with the USB Programming Module, allows them to program their encoder's electronics," says electrical engineer and EPC Technical Applications Manager Sarah Walter. "For incremental feedback, users can choose from 32 waveforms, select from three different output types, and program any resolution from 1-65,536 CPR. If an application calls for absolute feedback, the Model A58SE offers either EtherCAT or PROFINET communication protocol, and the Model A25SB offers either CANopen or SSI communication protocol, with resolution up to 16 bits for single turn or 43 bits for multi-turn."
The optional angle mounting bracket is meant to simplify installation of the linear measurement system. Designed specifically for EPC products, this bracket should allow quick and easy mounting and installation, reducing the need to design, machine, or source a mounting system.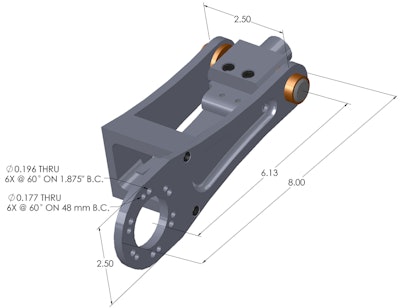 Companies in this article