Best Process Solutions: Stainless steel hopper feeder
Model HFE-830-7-1/2-(3) vibratory hopper feeder from Best Process Solutions features an 8 in. x 30 in. flat trough and 3 cu-ft capacity hopper both constructed of 304 polished stainless. Unit is manufactured to FDA food grade standards.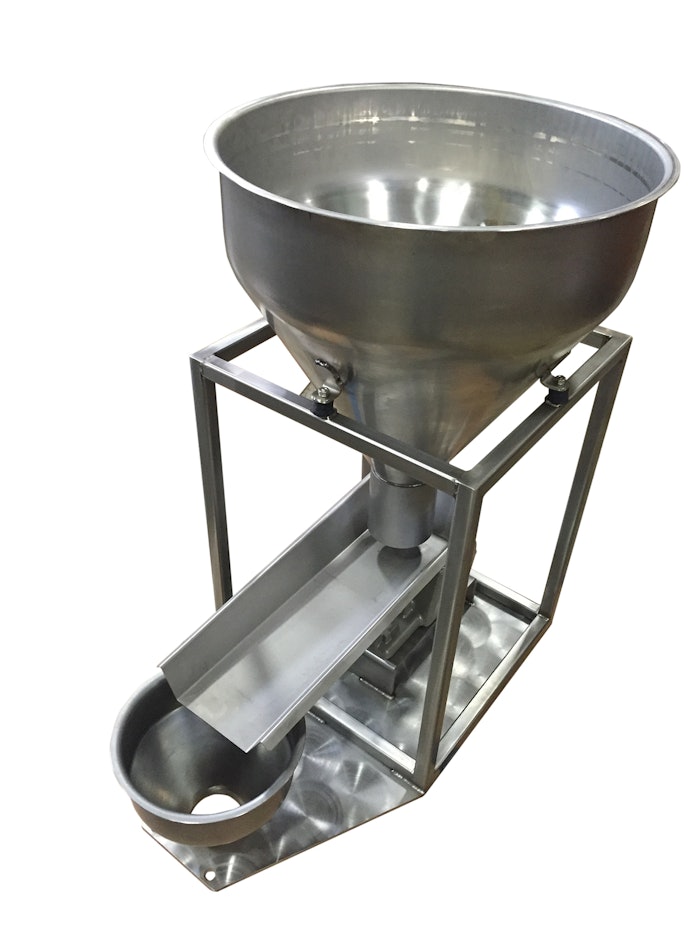 Typical applications include feeding to packaging, batching, mixing and drying. Hot and cold materials are easily handled.
Companies in this article