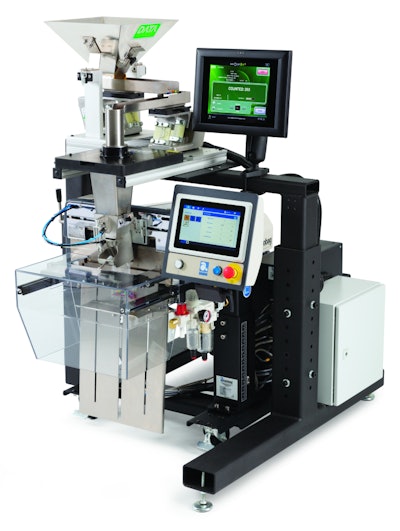 The DATA Count U-162 will accurately detect variable shaped products from 0.5 – 25mm in size. A bulk supply of product moves through feed tracks and into a vision-based system where it is automatically counted to a pre-set quantity and then funneled to a pre-opened bag, sealed and dispensed, while another bag is presented for loading. This advanced vision system is capable of counting multiple items simultaneously, without the need for product separation.
"The custom engineering team at Automated Packaging Systems worked closely with the R&D team and engineers at Data Technologies to design a user-friendly bag packaging system with unmatched speed and accuracy," says Chris Rempe, Global Marketing Director. "The new DATA Count U-162 and Autobag 500 combine to reduce labor costs and improve productivity of any operation that needs to package large quantities of small products," Rempe adds.
Genuine Autobag pre-opened bags-on-a-roll are available in a wide range of sizes and styles, system-matched for optimum performance. The system and bags are backed by the industry's most comprehensive engineering and field service network. Applications include hardware and fasteners, hobby and craft items, electronics, automotive, aerospace, agriculture, precious stones, and many more.
Companies in this article