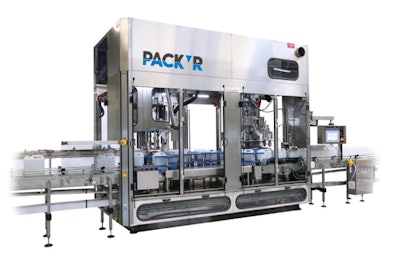 This customized filler capper is designed to provide superior chemical compatibility with a broad range of products. In applications where stainless steel would normally fail, the PACK'R Monobloc prevents this with an array of features. Pneumatic and electrical systems are protected from product vapors, while the pressurized control panel and connectors are sealed off by junction boxes to prevent vapor oxidation and direct contact with these products. Additionally, all the electrical wiring is enclosed within a protective sheath to greatly improve the lifecycle of the components.
Machine includes the option to capture all of the filling and capping data for a better traceability and machine optimization.
This rotary weight-filling machine can be used with products such as:
- Corrosive chemical products
- Bleach concentration from 13% to 16%
- Bases and acids
- Cleaning products.
Companies in this article