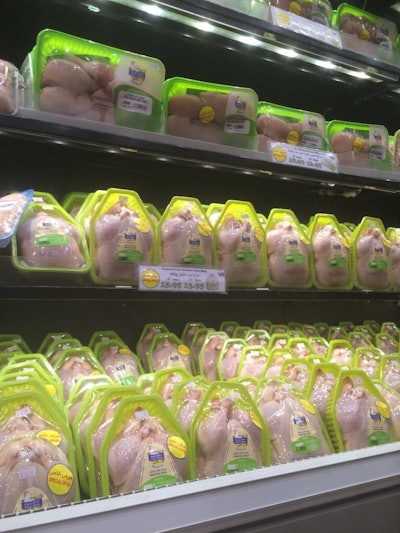 The material is PET which is recyclable. Foam will be banned for food packaging in some states like California soon, and EPS is not recyclable. The tray has a unique textured design that helps contain liquid, is attractive, and has a fresh look.
The Mondini Trave can run over 100 #3 trays/min. compared to the standard 60-65/min. most processors achieve.
Shrink tunnels can be eliminated, therefore less heat and moisture will be generated in the refrigerated rooms. The overall footprint is decreased with the elimination of shrink tunnels. Thermal transfer printers can be integrated to print dynamic information and UPC codes.
Stretch seal packaging is just one of the many capabilities of the versatile Trave tray sealer. With a quick format change, this machine is also capable of MAP, heat seal, skin and vacuum packaging.
Companies in this article