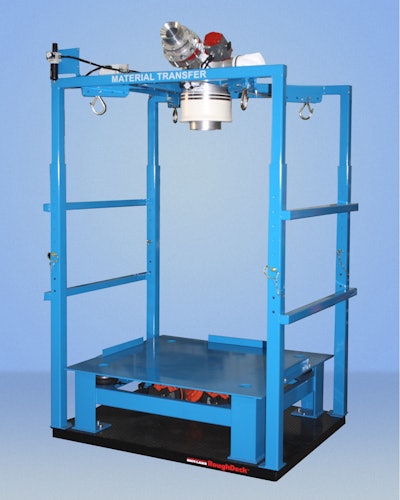 Fill head includes an integral bag inflation system with air amplifier to introduce positive air pressure into the bag prior to filling, removing folds, creases, and ensuring a stable, safely filled bulk bag.
Unit features a heavy-duty flat top densification system with twin electric vibrators and pallet retaining system. The adjustable, high output densification system quickly settles your products, maximizing fill volume, and enhancing bag stability.
Unit features heavy-duty tubular carbon steel frame construction for strength and durability and is adjustable for future bag size flexibility. A food grade inflatable spout seal assures a dust tight seal to bag inlet.
Systems are custom designed for your application requirements.
Companies in this article