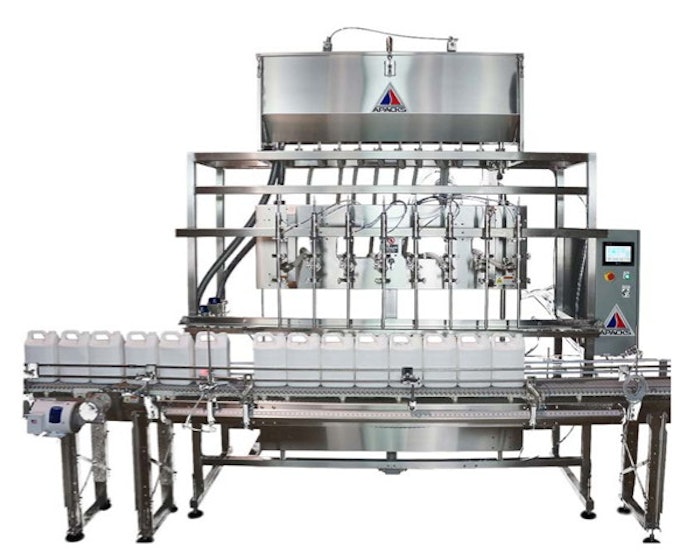 The gravity filler is manufactured with a heavy duty 304 stainless steel, tig-welded tube frame. It also comes standard with: PLC controls and touch screen HMI; 304 stainless steel reservoir and fill head bar, available in 1 to 16 heads; and an automatic product level sensing float system; plus many more features. Options are available for even more versatility.
The gravity filler is useful for the following industries: cosmetic, food and beverage, cleaning, specialty chemical, pharmaceutical, and personal care. The Filler can be built to suit sanitary, hazardous, flammable, and corrosive environments.
Features and benefits include: exceptional filling accuracy; easy container and product changeover; simple fluid pathway for easy cleaning (CIP); nearly waste-free product clean up (fully drainable); minimal maintenance because of minimal moving or wear parts; intelligent and easy-to-operate operator controls.

 
Companies in this article