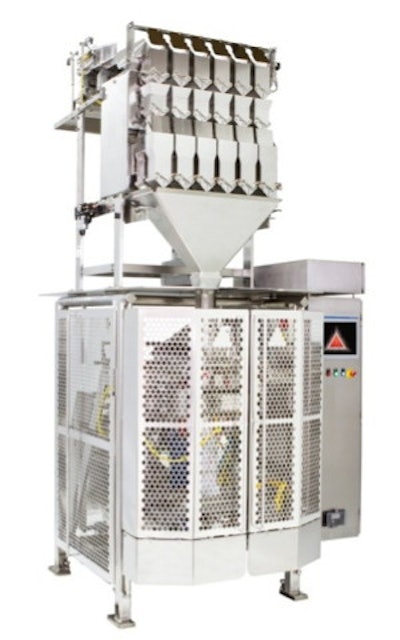 The unique design of the optional stainless steel doors offers quick and easy cleaning, while still providing visibility of the bagging machine in operation.  The stainless steel guard doors offer additional benefits to food packagers looking to simplify the sanitation process:  because there are no micropores, polished frames reduce the possibility of microbiological contamination; open design and drainage areas allow for complete sanitation; fewer control points to monitor saves time.
In addition, the stainless steel guard doors now feature rounded openings, making them even easier to clean and sanitize. 
Available in 3 different finishes, the X-Series baggers are designed to perform in the harshest packaging environments.  Ultrasonic sealing is also available. 
In addition to the standard features, the 3A / USDA model features: an electropolished stainless steel frame with continuously welded frames ground smooth; stainless steel control box, washdown rated servo motors; an extended stainless steel top plate with drain and cross members rotated 45 degrees to facilitate drip-drain-draw; and stainless steel, bearing-free film rollers (patent-pending).
Additionally, Triangle offers a stainless steel USDA-certified forming tube assembly, which is said to be lighter and more sanitary than others on the market.
Companies in this article