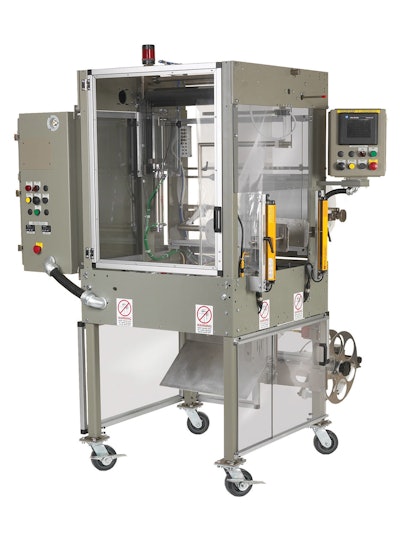 The all-electric Model 301SF vertical bagger is said to reduce overall energy consumption up to 50% compared to conventional baggers.
The Model 301SF is equipped with a servo-driven seal system that provides ease in adjusting the seal jaw opening size from the HMI screen or by use of set-up recipes. This feature also assists in obtaining greater packaging speeds.
The Model Vertic·L-PP (pouch pack) system is designed for packaging multiple items in a pouch configuration. It can be configured for manual loading where the operator places items into the counting area; or for an automatic approach with a weigh scale that will allow a specific weight of items to be placed into the package.
All Rennco vertical packagers are capable of sealing polyethylene, polyolefin and PVC films from 0.5 mil to 4.0 mil and are equipped with interlocked perimeter guarding.
Companies in this article