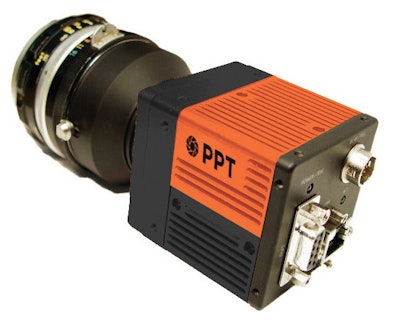 The 8-megapixel, 4/3-in. progressive scan camera, with 3296 x 2472 pixel resolution and 10 frames/second (fps), is designed for inspections that require a high-resolution, superior quality image and a wide field of view. The camera's rugged, industrial-grade architecture withstand rigorous manufacturing settings.
The 3CCD color camera has a prism-block assembly that supports three 1/1.8-in. CCDs to provide 1620 x 1236 pixel resolution, 15 fps and superior light gathering. Provides high image quality and color fidelity for a wide range of color inspections.
PPT's Impact 10.3 Software offers a number of key enhancements including an "auto-trigger" mode to automatically trigger a camera based on a user-defined time period as well as new drag-and-drop and angle tools.
Companies in this article