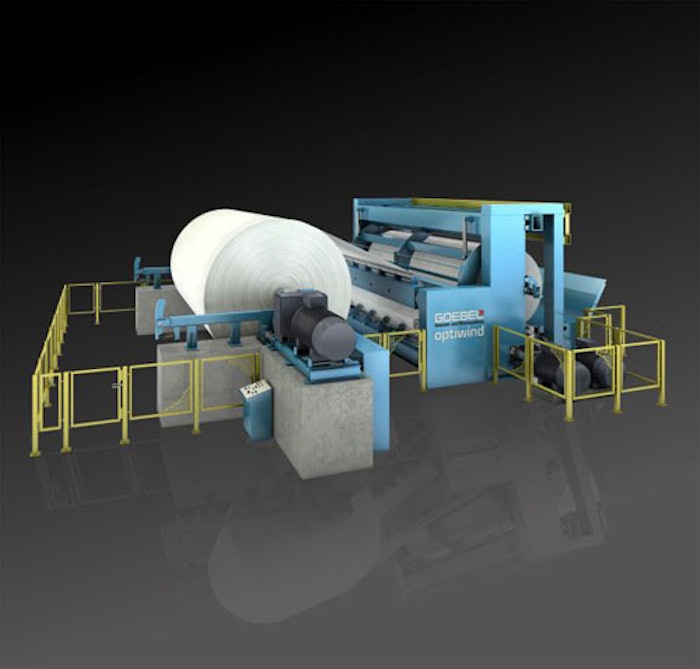 The optiwind enables the effecient production of high quality rolls for converting paper and cardboard - such as offset newsprint, copy paper, NCR base paper, corrugated medium as well as craft and liner board. The winder is able to handle materials of up to 7,000 mm with at a speed of 3.000m/min. So, this new optiwind is well capable of following the present generation of ever faster paper machines.

A special feature is its variable drum roller geometry which offers the paper and board converting industry a distinctive advantage: paper which, due to its properties tends to build up vibrations, can cause oscillation during production. The vibrations thus, affect the machines operating characteristics and thus the finished roll quality. The variable drum arrangement counteracts these negative effects by enabling the rollers in the respective winding stages to change their position one to another automatically, thus reducing the vibrations and improving the finished roll quality.

Another advantage of the optiwind is the arrangement of the slitting section. The optiwind is designed for larger working widths and higher speeds which are reached by a different web path. While the slitting on the u16/u20 is done on a bottom cutter shaft located directly before the web runs onto the drum rollers, the optiwind uses individual slitters applied in an tangential slitting between unwinding and winding.

Additional features of the optiwind are computer aided diagnostics and quality assurance, remote maintenance via internet. Fully automatic core feeding and finished roll change.
Companies in this article