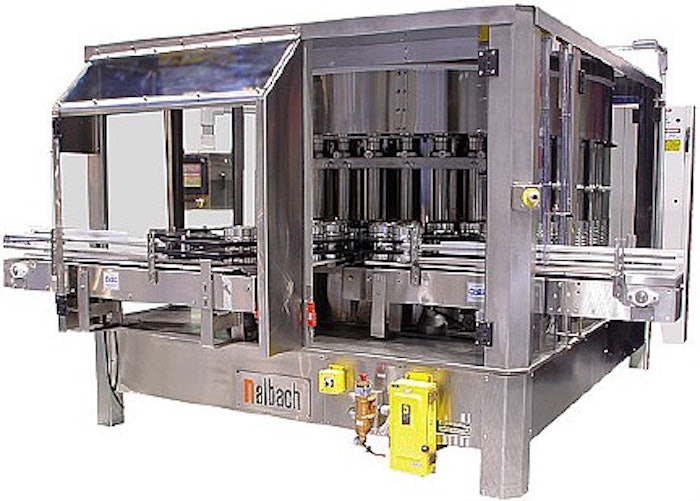 Our "bottom-up" filling technique and tailored vibration systems for product settling virtually eliminate product spillage and dust. A simple design with rugged construction, and quality manufacturing insures both high fill accuracy and reduced maintenance and down-time. The result is lower costs and higher profits.
Fill accuracy
±1/2% for a constant density product.
Standard "push button" motorized servo control
Provides manual fill weight adjustment while the filler is in operation. Automatic weight control Servo/Checkweigher systems are also available..
"Bottom-Up" filling
The combination of Nalbach's patented fill tube and fill tube sleeve creates a telescopic measuring flask that provides dust-free filling and better fill accuracy for most products.
Versatility
Fillers designed for a certain container size may also be fitted for smaller sizes with change parts.
Near zero maintenance
This ease of maintenance is achieved through simple, yet rugged design and construction.
"No-Container, No-Fill"
This is accomplished by automatically stopping the machine when there is an interruption in the supply of containers. This simple system eliminates a hard-to-clean shut-off mechanism on each filling head. (A "powder filler" cannot be allowed to operate without containers to fill, as this action would result in degradation of the product.)
Companies in this article