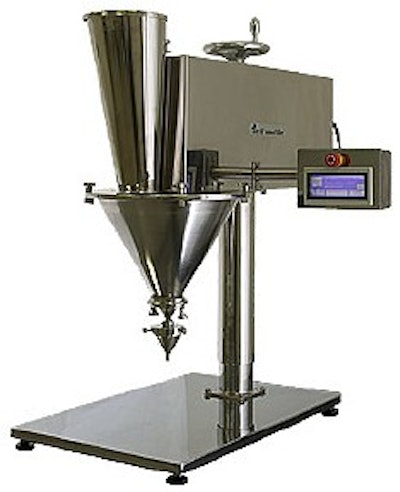 It is designed for applications in the pharmaceutical, bio-tech, and animal health industries.
Specifications:
FILL RANGE: 25mg to 25 gr per dose
FILL ACCURACY: ±1% to 3% of net weight
FILL RATE: 10 to 100 doses per minute
ELECTRIC: 120/220 Volt; 1 phase, 50/60 Hz
Equipped with:
AUGER DRIVE: 100 WATT SERVO - .13 HP, 3000 RPM
AGITATION DRIVE: DC –Variable speed 0-90 RPM
CONTROLS: PLC with Touchscreen interface
Product contact parts on this filler are quickly removed for cleaning and sanitizing. Standard tooling of 304 stainless steel or optional 316 stainless steel parts are available.
The Per-Fil nano-Filler is supplied ready for integration to in-line or rotary index turret equipment. The nano-Filler can also be integrated with a balance for fill-by-weight operation to ensure optimum accuracy control.
Companies in this article