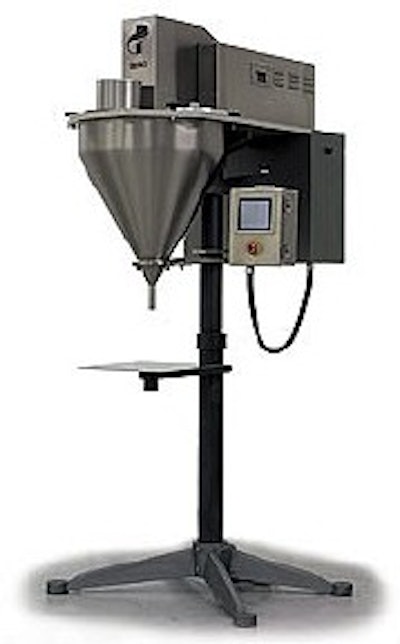 Filler Specifications:
*Products filled: powders, pastes, granules, liquids and frozen
and processed food products
*Containers filled: bottles, bags, jars, pouches, boxes, vials, syringes -- any rigid or flexible container
*Fill sizes: 0.5 grams to 100 lbs
*Fill accuracy: +/- 1%
*Fill speed: 10 - 120 cpm
*Operation: semi-automatic or fully automatic
Special features:
*Servo auger drive provides the highest auger rotation accuracy and almost infinite speed control.
*Separate agitation drive provides independent control over agitation speed and mode.
*OFF-THE-SHELF touchscreen control for simple adjustment of all
filler parameters.
*Modular machine design adapts to semi or fully automated production lines using rigid or flexible containers of various shapes and configurations. Convenient integration with form/fill/seal, in-line or rotary index turret equipment.
*Available with optional scale for fill-by-weight operation
Companies in this article