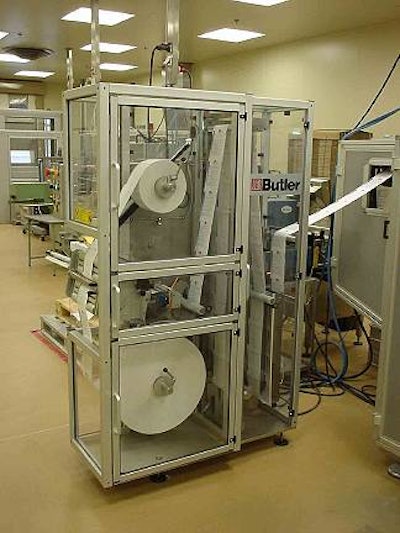 The Automatic film splicer stops the expiring roll of film at the preset splice diameter, the bagger is then fed from the integrated accumulator while the expired web is joined to the prepared leading edge of the new roll. Next, the new roll is brought up to speed and the accumulator is refilled, eliminating any stops in the production process for roll changes. This competitive machine includes advanced features such as a one step splice head, simple vertical festoon and PLC controls.
The extremely solid manufacture and simple mechanical layout feature a minimum number of motors and mechanical parts to ensure long trouble free performance.
The design features cantilevered shafts for easy direct side roll loading, and compact foot print.
Splicing is easy and secure because the splice is prepared with our simple one step splice head. A heat seal butt splice is also available for certain film applications.
The design uses a compact roll over roll design for easy integration and easy installation.
Companies in this article