mk North America, Inc: mk North America, Inc: Belt conveyors
Guf-P Mini belt conveyor systems from mk Automation (Bloomfield, CT) are designed for material handling applications where space is at a premium. Available in 75, 100 and 150 mm (2.96", 3.94" and 5.91") widths with lengths from 300 to 5100 mm (11.92" to 200.94").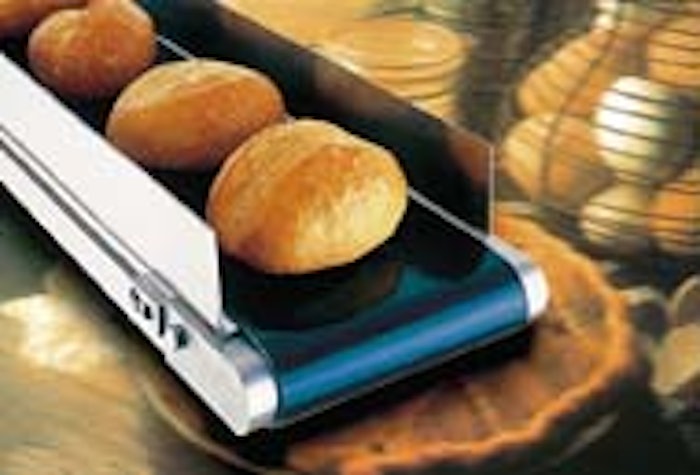 Units are 35 mm (1.379") thick and suitable for complex equipment.
Companies in this article