ProSys Innovative Packaging Equip.: Tube filler and sealer
ProSys (Webb City, MO) has developed a low-production tube filling and sealing system called the MTS. An operator loads up to 8 tubes into the rack and moves the tube rack through the fill and closure stations at speeds to 20 tubes/min.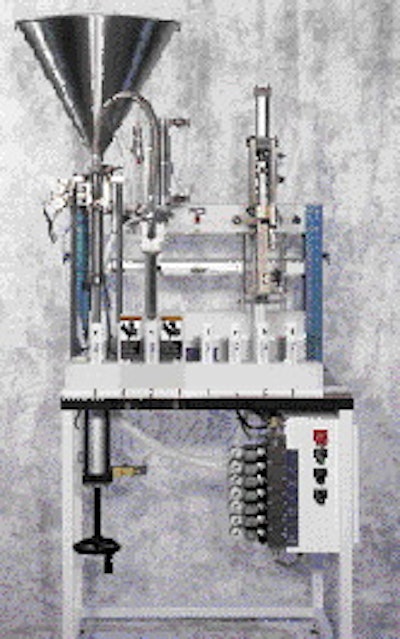 Suitable for filling metal, plastic or laminate tubes for pharmaceutical, cosmetics and industrial applications.
Companies in this article
Fill out the form below to request more information about
ProSys Innovative Packaging Equip.: Tube filler and sealer