Nordson Corporation: Hot melt applicators
New Model H-400 hot melt adhesive applicators from Nordson Corp. (Duluth, GA) are said to provide double the service life of H-200 designs. Thanks to a small chamber between the nozzle and needle tip, guns deliver exceptional adhesive cut-off to reduce rejects and clean-up.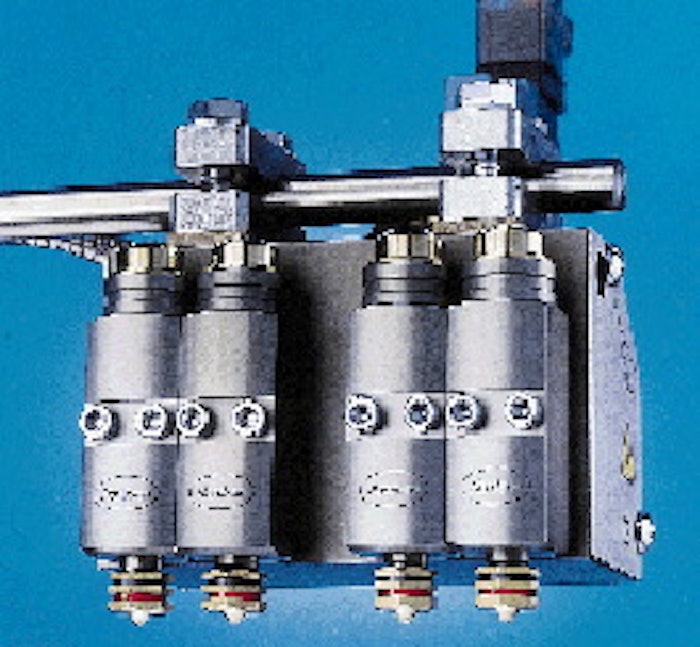 Both air-open, air-close and air-open; spring-close versions are available.
Companies in this article