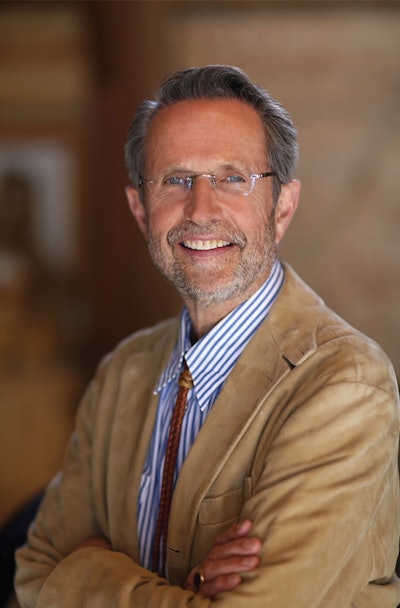 Responding to rising demand for its innovative flexible packaging equipment as well as more complete integrated systems, Barry-Wehmiller is creating two new divisions dedicated to meeting the need of the rising demand for its flexible packaging equipment and for systems integration.
On Jan. 1, the flexible packaging experts from Hayssen Flexible Systems and the bag converting and bag filling divisions of Thiele Technologies will come together to form a single team as BW Flexible Systems. Led by Doug McGraw, BW Flexible Systems will specialize in the development, manufacture and sales of flexible packaging equipment including horizontal and vertical form-fill- seal solutions, bag converting, and filling-sealing of pre-made bags. The team will also integrate scales and bag palletizers.
At the same time, the BW Container Systems team and the end of line teams from Thiele Technologies will merge to become BW Integrated Systems. This new business offers a full range of end-of-line packaging equipment, including case packing, cartoning, palletizing, de-palletizing, robotics, conveyance, and controls. BW Integrated Systems will also act as the integration arm when clients are looking for complete integrated lines.
"Many of our customers have asked our primary packaging businesses to provide a complete integrated line to reduce risk and optimize operations. We've been listening," says Pete Carlson, President of BW Integrated Systems.
"One year ago, we introduced our packaging platform—BW Packaging Systems—to better communicate the collective capabilities of Barry-Wehmiller's companies" says Carol O'Neill, Group President, Packaging. "Leveraging the vast expertise and experience within our packaging companies with more focused teams throughout will better serve our customers."
BW Packaging Systems provides everything from a single piece of equipment to fully integrated, custom packaging lines. The BW Packaging Systems companies serve a wide range of industries, including: food and beverage, personal care and household, container manufacturing, pharmaceuticals, industrial products, and more.
In addition to BW Integrated Systems and BW Flexible Systems, BW Packaging Systems also includes Pneumatic Scale Angelus, a provider of seaming, capping, and filling solutions; Accraply, a provider of labeling solutions; and Synerlink, a provider of fill-seal and form-fill-seal solutions.
"Over the last 30 years, Barry-Wehmiller has acquired more than 50 companies in the packaging industry, bringing together a large base of talent and technology," says Bob Chapman, Barry-Wehmiller Chairman and CEO. "This new alignment will better position our packaging companies for organic growth, provide more opportunities for our team members and take better care of our customers."
BW Packaging Systems companies collectively have 3,063 team members in 37 locations around the world. Additional information about BW Packaging Systems' companies, brands, and capabilities can be found at www.bwpackagingsystems.com.
Companies in this article
Videos from BW Packaging (a Barry-Wehmiller Company)