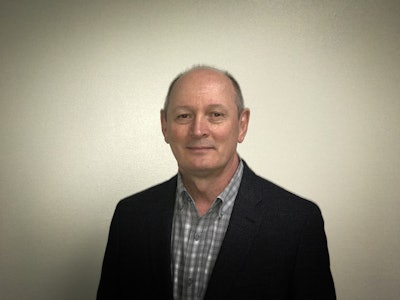 Anatoly Grushansky will oversee engineering, product design, and research/development areas as Magnum Systems continues to strengthen its 3D design, engineering quality, and automation technology capabilities.
"Anatoly brings a high level of proven experience and expertise in the areas of R&D, Automation, 3D Design, niche packaging, and employee mentoring. These qualities will assist Magnum Systems to achieve our goal to Keep the Line Moving for our customers, stake holders, and partners. We pride ourselves in hiring and retaining persons who have the right attitude as well as aptitude. Anatoly fits our family well," says Travis Wallace President and CEO.
He received his degree and Masters of Science in Mechanical Engineering from Vinnitsa State Technical University in Vinnitsa, Ukraine with an emphasis in machine design and tooling. He currently holds one International Patent and two U.S. patents in machine designs as well as certifications in Lean Six Sigma, Project Control and Change Management, Leadership Transition, and Earned Value Project Management.
Anatoly's direct experience in the U.S. has been with processing equipment manufacturing, specialty packaging equipment design and implementation, aftermarket automotive manufacturing, and most recently small and medium ammunition production where he was the Engineering Manager for Design and Development.
"To say that I was just excited to accept this position and join the Magnum team wouldn't say enough," Grushansky says. "I am very thankful for this opportunity and the chance to reapply myself in such a challenging and rewarding field of engineering, such as conveying and packaging. There is a list of tough deliveries to make and goals to achieve that are assigned to engineering organization. Working hard and in close relationship with other internal departments of Magnum Systems will guarantee the overall success."
Companies in this article