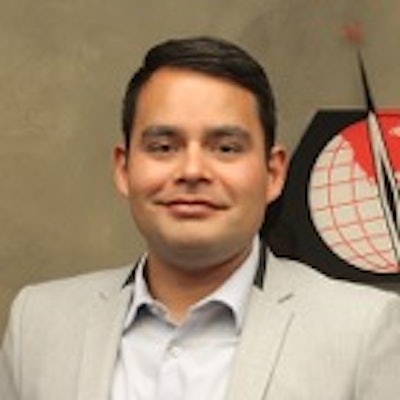 Bunting Magnetics Co. appointed David Bocanegra as the newest member of its international sales team supporting existing customers and generating sales throughout Mexico. Bocanegra joins Bunting Magnetics with 10 years of sales and engineering experience. Bocanegra's focus will be face-to-face customer contact, identifying and training distributors, and providing on-site customer support and advice on solving metal contamination problems.
"As we've already experienced remarkable growth in Mexico, the country continues to expand in food processing, plastics, automotive, and recycling—they key industries that demand our line of products," says Rod Henricks, Director of Sales, Bunting Magnetics. "David was the perfect candidate as he brings an exemplary track record of successful industrial sales and support. With his one-two punch of sales and engineering experience, he will be a tremendous to our customers."
Based in Querétaro, Mexico, Bocanegra will be responsible for selling the complete line of Bunting Magnetics Co. products including magnetic separation, metal detection, and recycling equipment throughout Mexico.
After studying robotics engineering in Mexico City, Bocanegra spent 10 years in the automation industry in engineering and quality. Prior to joining Bunting Magnetics, Bocanegra held a senior sales position for a multinational corporation focused on the packaging industry. There, he was responsible for sales and promotion of electronic inspection equipment as well as developing initiatives to support sales strategies and activities.
Companies in this article