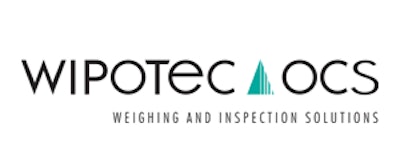 In the future, two global sales and service companies will operate under the umbrella of the Wipotec Group. OCS Checkweighers, which serves the retail business in the area of weighing and inspection solutions, will be rebranded as Wipotec-OCS. The successful diversification of the OCS product lines will include further development of the strategic fields of X-ray, optical product inspection, Track & Trace, and mail & logistics.
"We are seeing broad, strong growth in all product areas of Wipotec-OCS," says Theo Düppre, CEO and Founder of Wipotec. "This applies both to increasing market shares within our core markets and also to new business due to international expansion. In this case, OCS will benefit from synergies with the parent Wipotec Group in terms of strategy and technology; the wider implication for the business in terms of branding being harmonisation with the core brand.
The OEM business will remain within Wipotec Weighing Technology. The supplier will continue its growth in the integration of ultra-fast, high-precision EMFR weigh cells in packaging and filling machines, driven primarily by product innovation, comprehensive technical advice, and service.
Innovation. Passion. First.
The new tagline of the Wipotec Group is: "Innovation. Passion. First.," which describes the philosophy of the high-tech company headquartered in Kaiserslautern, Germany. An out-and-out drive for innovation in the pursuit of value-added solutions and technologies, a passion for achieving the best customised solution and putting the customer first will also remain firm guidelines in the future.
"The new Wipotec logos and the corporate identity introduced, which, like our solutions, stand for dynamism, speed, precision, reliability, and premium quality," says Janosch Brengel, Head of Marketing Wipotec Group. "This will enable us to take advantage of positioning ourselves strictly as an innovative global brand."
Companies in this article