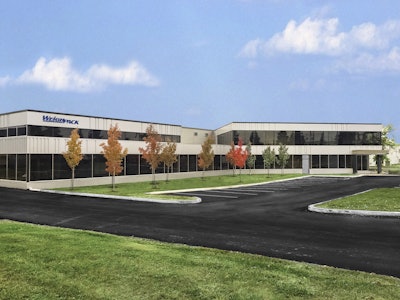 WeighPack Systems Inc. moved into its new Montreal corporate headquarters and manufacturing facility on Oct. 1.
The new facility is 70,000-sq.-ft. and sits on 200,000-sq.-ft. of land, allowing for additional expansion.
Key features include a customer training classroom, an equipment showroom, a dedicated R&D center, and a 1,000-sq.-ft industrial refrigerator with 20 ft. ceilings to allow for complete system testing in a customer's specific environment (temperature and humidity).
Employee amenities include a gym, entertainment room, and industrial kitchen with catering.
Companies in this article