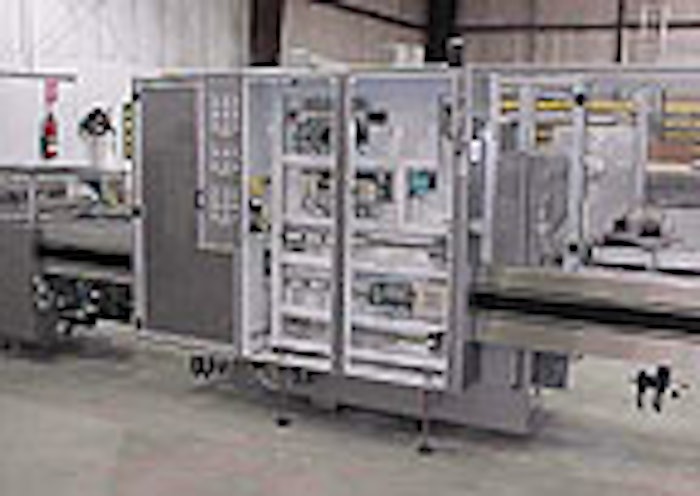 It uses a Modicon TSX Premium™ programmable logic controller from Schneider Electric (North Andover, MA) with an embedded Web server.
This allows anyone anywhere at the end user's company, as well as Hooper technicians, to access the machine's performance data using a PC-based Web browser. It also makes remote data collection possible. The PLC-Web duo also provides hyperlink access to the operating manual's PDF-format Auto CAD drawings.
The built-in control software allows the machine to simulate, validate and manage a number of packaging operations along a range of axes using Schneider's Lexium™ servo drive system.
The N2500 forms product holding pockets using roll stock. It loads the product manually or via pick-and-place components into the formed film, then applies, seals and cuts lidstock film. Film indexing lengths and widths are adjustable.
Companies in this article