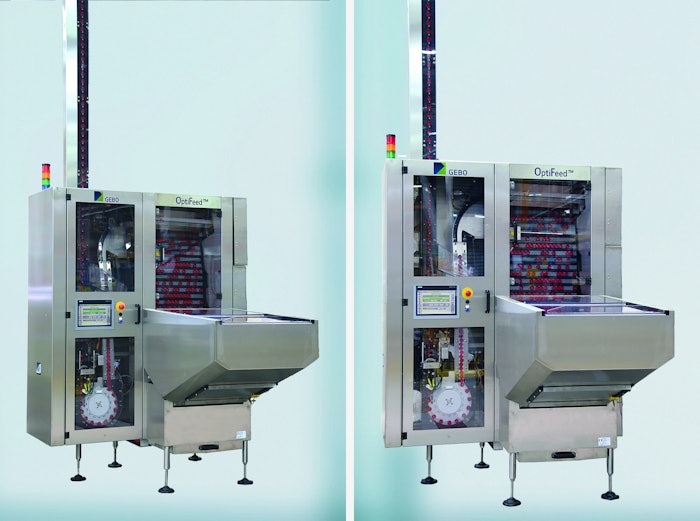 Gebo Cermex has expanded on the technology used for its workhorse cap-feeding system to develop a new and optimized platform, the OptiFeed™. Dubbed the "4-in-1" solution, the machine integrates storage, orientation, control, and elevation, reducing the required footprint by 75% versus systems that require four separate machines.
Among the features of the machine, the OptiFeed replaces air compression with mechanical discharge of caps, eliminating contamination and the costs related to power consumption. The system also integrates mechanical and vision devices to automatically detect and reject non-compliant closures without stopping the closures' flow.
According to Roy Hoke, Business Development Manager, Cap Feeders, North America, accommodating caps from 26 mm to 50 mm, the OptiFeed is ideal for high speed—up to 1,300/min for 26-mm caps—applications on dedicated lines.