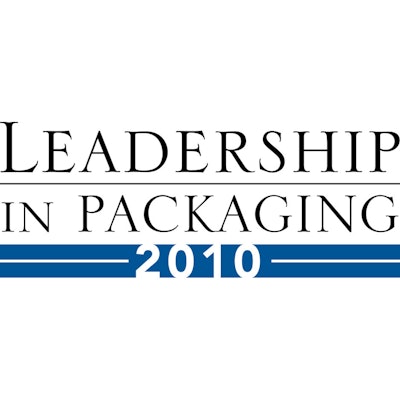 Packaging World, the leading business magazine serving packaging professionals, launched this community-based program in January 2010. Packaging professionals were invited to visit the Leadership in Packaging site to vote for favorite suppliers among those listed in twenty packaging machinery, materials and service categories. Voting closed on September 30, with more than 6,000 votes cast over the course of the year. The following companies earned the honor of Category Leader:
Fowler Products Company - (Filling - Liquid Products/Capping/Induction Sealing)
Hartness International, Inc. - (Robotics)
Roberts PolyPro Inc. - (Multipacking)
Intelligrated Systems - (Palletizing)
Triangle Package Machinery Company - (Form/Fill/Seal and Bagging)
Econocorp Inc. - (Cartoning)
Hitachi America, Ltd. - (Coding/Marking)
Multisorb Technologies, Inc. - (Desiccants, Sorbents, Active Packaging)
Bemis Company - (Flexible Packaging)
Orion Packaging Systems, Inc. - (Stretchwrapping/Unitizing)
Spee-Dee Packaging Machinery - (Filling - Dry Products/Capping/Induction Sealing)
Tri-Tronics Company, Inc. - (Controls & Automation)
WS Packaging Group Inc. - (Labels)
Brenton - (Case Packing/Erect/Seal)
ID Technology - (Labeling)
MOCON, Inc. - (Inspection/Testing)
Morrison Container Handling Solutions - (Container Handling)
Owens-Illinois - (Rigid Containers)
Pregis Corporation - (Protective Packaging)
Rexam Closures & Containers - (Closures/Fitments)
Comments Joe Angel, Vice President and Publisher of Packaging World "Participation in this year's program was outstanding and we appreciate all the companies who participated. This year's Category Leaders represent a diverse range of packaging technology and innovation. We extend our sincere congratulations to all of them."
Category leaders will be recognized in Packaging World's December issue. All participants in the 2010 program can be viewed at www.packworld.com/leadership.