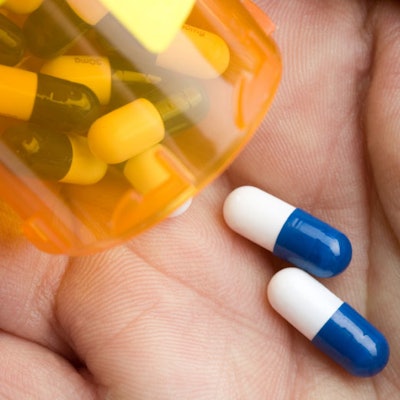 In its new study, "Pharmaceutical Packaging," The Freedonia Group, Inc. forecasts a 5.3% annual rise in sales demand through 2014 for pharmaceutical packaging in the U.S., including Puerto Rico. The market research firm predicts pharmaceutical packaging demand to reach $18.4 billion in the U.S. by that year.
Behind the growth: Upgraded regulations and standards pertaining to issues such as patient drug compliance, drug dispensing errors, infection control, barrier protection, and counterfeiting and diversion. Freedonia predicts that prefillable syringes will enjoy the fastest growth among primary pharmaceutical containers, a category whose demand is expected to rise 5.2% annually to $11.3 billion by 2014. "Advances in biotechnology lead to the introduction of new therapies that must be injected," says Freedonia regarding expanding applications for prefillable syringes.
Plastic bottles will continue to be the most widely used package for bulk and prescription drugs. Blister packaging will grow based "on its adaptability to unit-dose formats with expanded label content, high visibility, and built-in track-and-trace features." Unit-dose packaging of transdermal patches, powders, creams, and ointments will also drive pharmaceutical pouch expansion.
The report also notes that pharmaceutical closure demand will grow 5.5% per year from 2009 to $3 billion by 2014. "Vial stoppers, syringe tips and plastic flip-top vial closures will command strong growth as injectable bioengineered drugs broaden emergency care and chronic disease indications," says the report. Another trend: Smaller-sized pharmaceutical shipments will result in faster growth for folding cartons than corrugated shippers.
The 317-page "Pharmaceutical Packaging" report is available for $4,900 by contacting Corinne Gangloff by phone at 440/684-9600 or e-mail pr@freedoniagroup.com.